International Elephant Film Festival Celebrates World's Best Elephant Films
Winners announced at UN Headquarters on World Wildlife Day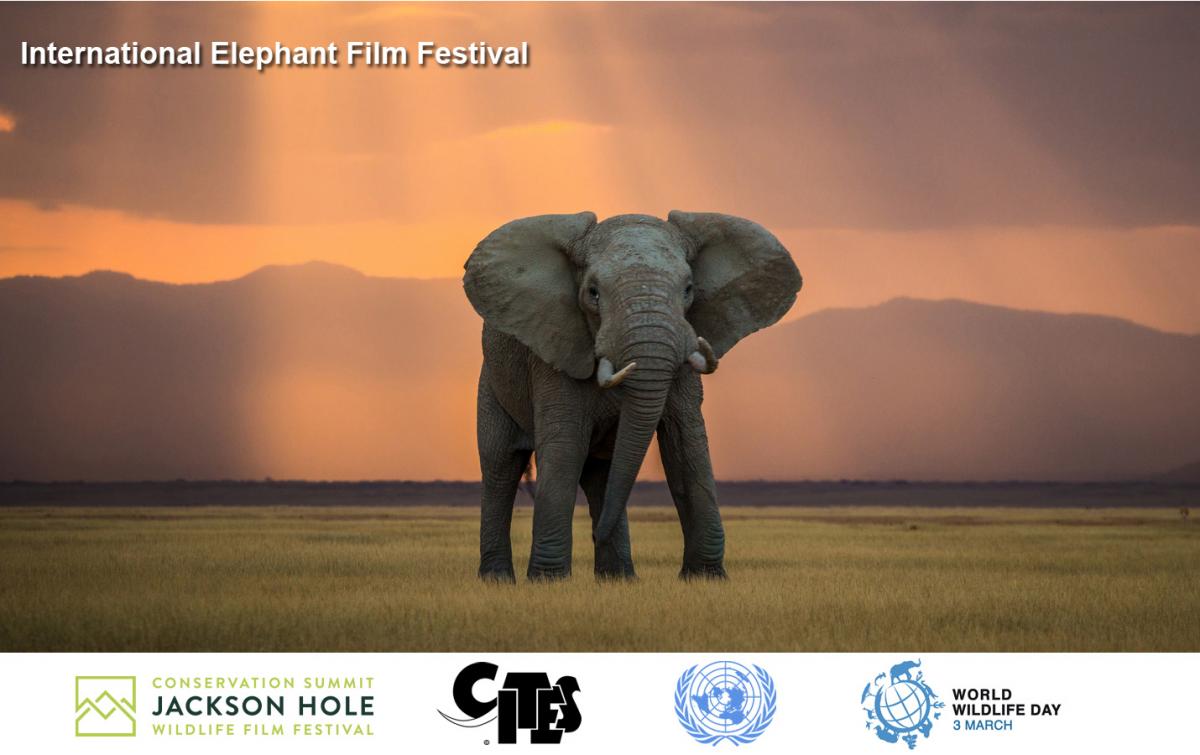 Geneva/Jackson, WY/New York 4 March 2016 - The Jackson Hole Wildlife Film Festival and the Secretariat of the Convention on International Trade in Endangered Species of Wild Fauna and Flora (CITES) teamed up in organizing an International Elephant Film Festival to raise global awareness of the various challenges facing the African and Asian elephants, as a highlight of UN World Wildlife Day on 3 March. The Festival received more than 250 entries into the film competition, which were reviewed by over 75 preliminary judges over six weeks before the short list was passed on to the final judging panel.
"These films connect us in a very personal way to wildlife, observed John E. Scanlon, Secretary General of CITES." They inspire us all to make sure these magnificent animals survive in the wild. Congratulations to all of the finalists and category winners, and thank you for making this such a memorable World Wildlife Day."
The high-level celebration at UN Headquarters attracted international diplomats and policy-makers as well as conservation, NGO & business partners and filmmakers and included UNEP Goodwill Ambassador/model Gisele Bündchen and Actress/Producer Kristin Davis, whose film Gardeners of Eden won the Elephant Hero category.
The International Elephant Film Festival winners are:
African Voices
Elephants Without Borders,
Afriscreen Films, BBC
Asian Elephants 
Manas: Return of the Giants,
Ammonite, Ltd. and Kosmik Global
Issues & Solutions
Warlords of Ivory,
National Geographic Studios for National Geographic Channels
Elephant Hero
Gardeners of Eden, 
Village Beat, RYOT
Elephant Micro-Movie (under 5 minutes)
War of Space,
 Mays Entertainment
People & Elephants
Naledi: Every Elephant Counts,
Vulcan Productions in association with Off the Fence
Science & Elephants
Minds of Giants.
Vulcan Productions & Off the Fence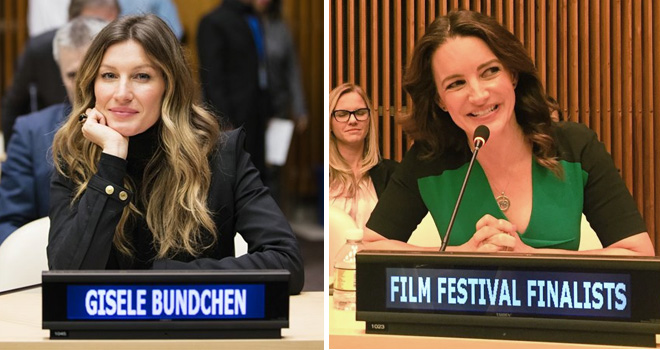 Winners were announced at a high level event marking the global celebration of World Wildlife Day at UN Headquarters in New York on 3 March 2016. Winning and finalist films will be showcased extensively throughout the world, through local screening events and broadcasts.
"These amazing films speak eloquently to the importance of saving elephants while are still able to do so," said Jackson Hole Festival's Executive Director, Lisa Samford. "We're eager to partner with organizations around the world to raise local awareness and engagement through free public screenings and events."
Samford drew particular attention to the decades-long anthology documenting Echo, the matriarch of Amboseli and her family, noting that the researchers who studied this herd and the filmmakers who told their story forever changed how the world would see wild African elephants.
The organizers are particularly grateful to the final judges for their commitment of time:
Inger Anderson, Director General of International Union for Conservation of Nature
Ian Craig, Director of Conservation, Northern Rangelands Trust, Kenya
Bingbing Li, Actress, Singer and Conservationist, China
Edna Molewa, Minister of Environmental Affairs, Republic of South Africa
Catherine Novelli, Under Secretary of State for Economic Growth, Energy, and the Environment, United States
John E. Scanlon, Secretary General of CITES
Click here to view a video recording of the event.
See also photos from the event.
To arrange an Elephant Film Festival screening or for more information, please visit: http://www.internationalelephantfilmfestival.org
Media contacts:
Jackson Hole Wildlife Film Festival: Kathryn Jeffords, [email protected], +1-307-200-3286
CITES Secretariat: Yuan Liu, [email protected]
###
About the United Nations World Wildlife Day
On 20 December 2013, the Sixty-eighth session of the United Nations General Assembly proclaimed 3 March as World Wildlife Day to celebrate and raise awareness of the world's wild fauna and flora. The date is the day of the adoption of the Convention on International Trade in Endangered Species of Wild Fauna and Flora (CITES) in 1973, which plays an important role in ensuring that international trade does not threaten the species' survival. World Wildlife Day is an opportunity to celebrate the many beautiful and varied forms of wild fauna and flora and to raise awareness of the multitude of benefits that conservation provides to people. At the same time, the Day reminds us of the urgent need to step up the fight against wildlife crime, which has wide-ranging economic, environmental and social impacts.
About Jackson Hole Wildlife Film Festival
Jackson Hole Wildlife Film Festival's(JHWFF's) programs promote public awareness and stewardship of wildlife and wildlife habitat through the innovative use of media.Since 1991, its annual conferences draw togetherinternational leaders in science, conservation, broadcasting and media. For three days this year, committed elephant advocates convened for the Jackson Hole Conservation Summit: Elephants to share resources and strategies, address critical challenges and brainstorm innovative approaches for collaboration. They joined 650+ of the world's most influential filmmakers and commissioners at the Jackson Hole Wildlife Film Festival to celebrate the world's finest nature programming and explore innovative ways to integrate media centrally into the battle against global wildlife crime. 
About CITES
With 182 Parties, the Convention on International Trade in Endangered Species of Wild Fauna and Flora (CITES) remains one of the world's most powerful tools for wildlife conservation through the regulation of trade. Thousands of species are internationally traded and used by people in their daily lives for food, health care, housing, tourist souvenirs, cosmetics or fashion. CITES regulates international trade in over 35,000 species of plants and animals, including their products and derivatives, to ensure their survival in the wild with benefits for the livelihoods of local people and the global environment. The CITES permit system seeks to ensure that international trade in listed species is sustainable, legal and traceable. CITES was signed in Washington D.C. on 3 March 1973 and entered into force on 1 July 1975. Learn more about CITES by visiting www.cites.org