End of CITES SC74 meeting throws spotlight onto next World Wildlife Conference in Panama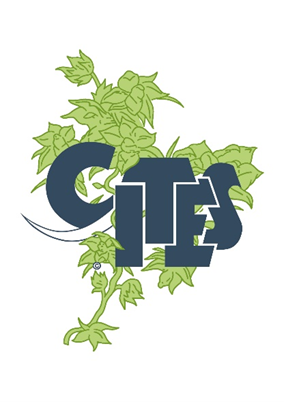 Lyon, 11 March 2022: More than four hundred delegates and observers from around the world, are on their way home tonight at the end of the five days of CITES' Standing Committee's 74th meeting (SC74).
The meeting was critical in paving the way towards the meeting of the Conference of the Parties (CoP19) – CITES' ultimate decision-making body - which this year meets in Panama in November.
The agenda for the five-day SC74 was the longest ever and the resolutions and decisions that will now go to CoP19 for approval include: further consideration on the trade in live elephants, a recommendation that CITES should apply to specimens produced through biotechnology, further work on compliance and implementation of CITES in Central and West Africa and a recommendation that further work was needed on how CITES can contribute to reducing the risk of future zoonotic disease emergence.
There was also agreement that further work would be needed on the conservation of eels, corals, seahorses, queen conch, sharks and rays, marine turtles, West African vultures, big cats (lions, tigers jaguars etc.), pangolins, as well as rosewood and orchids. CITES is known as a Convention with both carrots and sticks; at SC74 urgent measures relating to trade in West African rosewood were agreed, to ensure that the current plundering comes under control. The Committee also agreed to maintain compliance measures with respect to Lao PDR, Guinea, Democratic Republic of Congo and Nigeria, and agreed to revisit potential compliance issues in China, Cameroon, European Union and United Kingdom and Viet Nam, at a later stage.
The Committee also agreed to the registration of an aquaculture centre in Mexico for the farmed production of Totoaba fish expected to reduce the illegal trade in totoaba.
The Standing Committee is the body that advises and makes recommendations to the Conference of the Parties of CITES (the Convention on the International Trade in Endangered Species of Wild Fauna and Flora). CoP happens every three years and brings together representatives from all 184 Parties to the Convention.
The Chair of the Standing Committee, Carolina Caceres (Canada), highlighted the cooperative spirit that allowed this SC74 to get through the lengthy agenda, "I must pay tribute to the intelligent, diligent, respectful and efficient way that delegates worked through the discussions. It was certainly a challenge, but I know that the work we have done here in Lyon puts us in good stead for the Conference of Parties to come in November of this year." 
Ivonne Higuero, Secretary-General of CITES, said "This is an important year for biodiversity conservation and sustainable use and CITES is contributing to address the biodiversity crisis. We have covered a lot of ground during SC74 and worked hard over the five days of this meeting. It has left us in a strong position for our upcoming meeting of the Conference of the Parties. This year it is in Panama from November 14th to the 25th where we will be taking crucial decisions as part of our mission to regulate the international trade in the wild fauna and flora that we are pledged to conserve."
Note to editors:
For further information or interview requests, please contact: David Whitbourn at +41 79 477 0806 or [email protected]
About CITES
With 184 Parties, the Convention on International Trade in Endangered Species of Wild Fauna and Flora (CITES) remains one of the world's most powerful tools for wildlife conservation through the regulation of trade. Thousands of species are internationally traded and used by people in their daily lives for food, health care, housing, tourist souvenirs, cosmetics or fashion.
CITES regulates international trade in over 38,000 species of plants and animals, including their products and derivatives, to ensure their survival in the wild with benefits for the livelihoods of local people and the global environment. The CITES permit system seeks to ensure that international trade in listed species is sustainable, legal and traceable and contributes to both the livelihoods of the communities that live closest to them and to national economies for a healthy planet and the prosperity of the people in support of UN Sustainable Development Goals.
CITES was signed in Washington D.C. on 3 March 1973 and entered into force on 1 July 1975.
Learn more about CITES by visiting www.cites.org or connecting to: