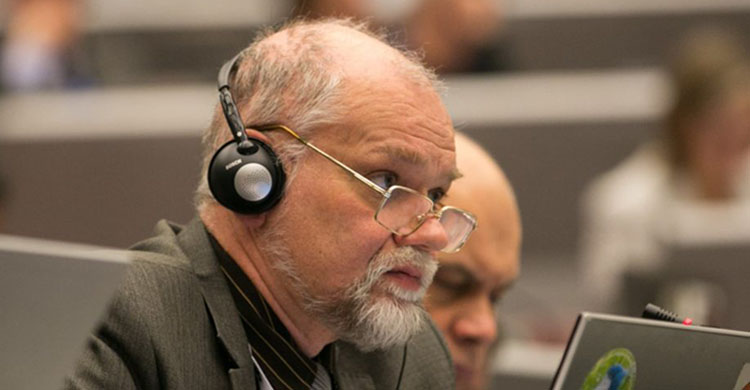 Mr. Anton Pavlovich Mezhnev was the Saiga MOU Focal Point at the Ministry of Natural Resources of Russia for more than 10 years. Apart from his role as the National Focal Point for CMS Saiga MOU and CITES his responsibilities at the ministry included participation in the development of state policy and legislation in relation to management of hunted species and the protection of huntable wildlife.
He initiated and lead the preparation of key documents for the Saiga  conservation in Russia, such as the Action Plan for the Conservation of the Saiga Antelope in the Russian Federation until 2025, in line with the recommendations of the CMS Saiga  MOU, recommendations for the inclusion of the Saiga  Antelope in the Red Book of Russia and many others. The development of the Strategy for the Conservation of the Saiga Antelope in Russia until 2030 was coordinated by Mr. Mezhnev. Furthermore, Anton Pavlovich worked hard to enhance the transboundary cooperation between Russia and Kazakhstan on Saiga  conservation and had recently initiated a project, aiming to understand and reduce barriers to Saiga  migration across the border of the two countries. He generously shared his knowledge not only during international meetings, but also as a lecturer at the Moscow State University, where he tought the students the scientific and legislative basis of sustainable hunting.
In addition to being an excellent professional, who made a real difference for Saiga conservation, Mr. Mezhnev is described by his colleagues and friends as a cheerful and respectful person. He will be thoroughly missed by CMS and the entire Saiga conservation community. Sincere condolences to the family, friends and colleagues of Anton Pavlovich.