Vietnamese Authorities are considering a management and conservation plan for two of their most valuable native tree species. The plans, which have been proposed by the Center for Nature Conservation and Development (CCD) Viet Nam, are for the two species of rosewood (Dalbergia cochinchinensis and Dalbergia oliveri). They are among the most sought-after trees in international trade for high-end furniture and decorative products. The wood has a high commercial value and is well-known for durability, corrosion and termite resistance and has been extensively used in construction and furniture making. As a result, both tree species have been the most heavily exploited and traded species in Viet Nam and many other countries. The wild populations are now small and fragmented and without proper conservation and restoration measures, are at high risk of extinction in many parts of the country.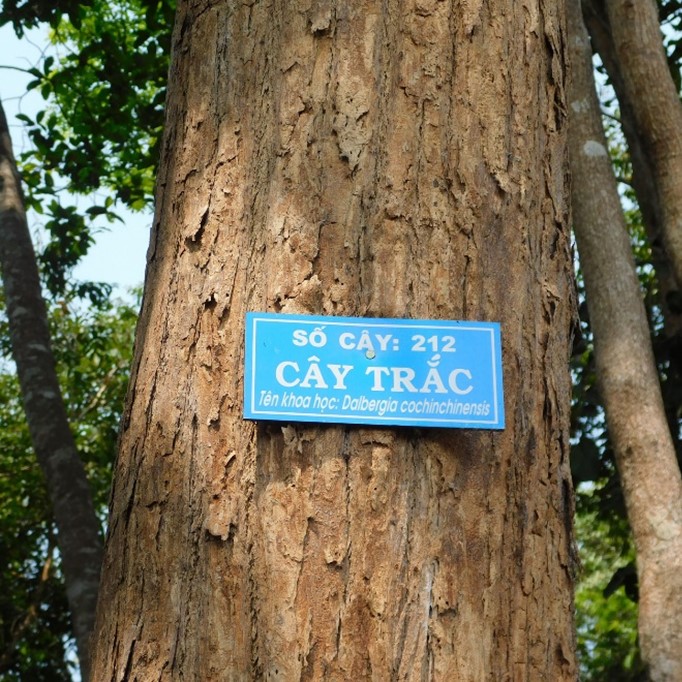 Over the past 20 years, international trade and demand for precious timbers in the genus Dalbergia have increased dramatically in the East Asian markets, leading to over-exploitation and illegal trade in all areas of their distribution, not only in Viet Nam and Southeast Asian countries but also in Africa and South America.
In Viet Nam, there is currently no conservation programme for this group of species and no concentrated planting area to create an alternative supply of these species from the wild. At present, D. cochinchinensis and D. oliveri have been exhaustedly exploited in their natural distribution areas and only a few small populations remain, which are being strictly protected in national parks and nature reserves. Even so, they are still facing risks of illegal logging and land-use conversion which cannot be restored. The species have a slow growth rate, so they are rarely selected as plant species for main afforestation and restoration programs. Only in a few places have D. cochinchinensis and D. oliveri been piloted for plantation and forest enrichment and only in small areas for research or experimentation purposes.
The proposed management and conservation plan will take in urgent, medium-term and long-term activities that will run until 2035. It will involve an initial stocktaking and measuring of all the wild populations, mapping where they are and developing a digital database for effective sharing and use of all the information that will be gathered. From there additional programmes will be developed to produce seeds for new forests and reforestation. The proposed plan have set out targets to pilot the planting of at least ten hectares of both the species, enriching 100 hectares of natural forests, and zoning 200 hectares with assisted natural regeneration.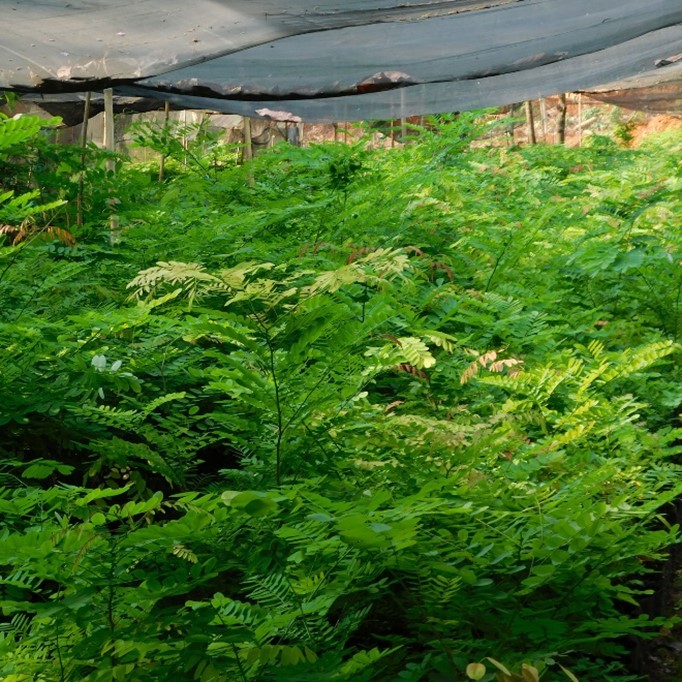 All the proposed conservation efforts in the various parts of the country will also be monitored, using high-tech equipment.
The plan has been designed to work heavily with local populations and the Vietnamese public to stress the importance of the rosewood tree species, of using them sustainably and the importance of combatting the illegal trade, using community conservation teams and community forest protection teams.
Viet Nam is one of the top 25 countries in the world in terms of biodiversity, with about 20,000 species of plants, 3,000 species of fish, more than 1,000 species of birds, and over 300 species of mammals. However, it has been facing serious biodiversity loss due to deforestation and forest degradation as well as illegal hunting, logging, and international trade in wild plants and animals.