It is with deep sorrow that the CITES Secretariat reports the passing of Dr Robert 'Hank' Jenkins. Dr Jenkins was a feature of the work of the Convention for a number of years. He was elected and served as the CITES Animals Committee (AC) Representative for Oceania from 1989 to 1992 and later served as CITES AC Chair from 1992 until his retirement at the 11th Conference of the Parties (CoP11) in 2000.
After his employment with the Australian National Parks and Wildlife Service as head of the national CITES Management Authority (MA) of Australia, he advised Parties to the Convention as a private consultant on the sustainable use of wildlife resources in compliance with the requirements of CITES and national laws.
Dr Jenkins was a wildlife biologist with a passion for snakes and a long-term member of the IUCN/SSC Crocodile Specialist Group and the Sustainable Use & Livelihoods Specialist Group. Among his many contributions to wildlife conservation and trade, he led an eight-year research program on saltwater crocodiles in Kakadu National Park and supported the Blue BioTrade Initiative of the United Nations Conference on Trade and Development (UNCTAD) as a Species Management Specialist and Managing Director of Creative Conservation Solutions.
He will be missed. May he rest in peace. 
Dr Hank Jenkins
AC3 – Member for Oceania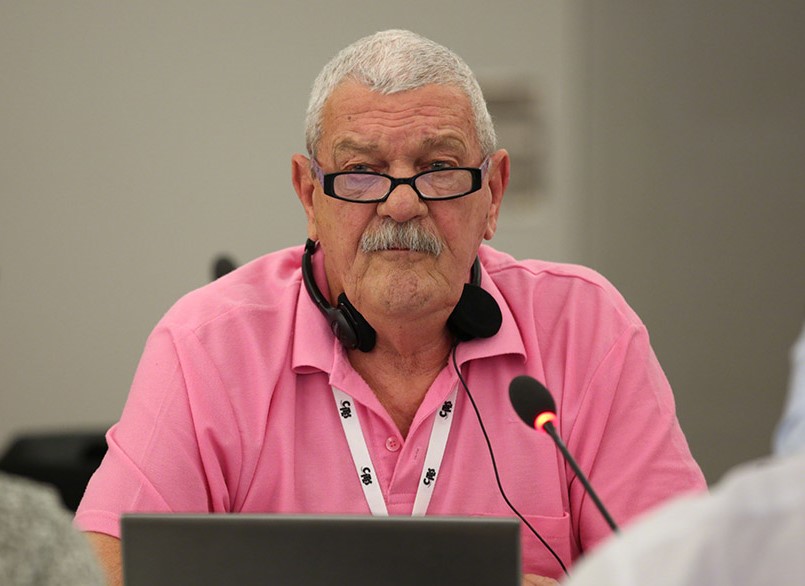 AC4 – Member for Oceania
AC5 – Member for Oceania 
AC6 – Member for Oceania 
AC7 – Member for Oceania 
CHAIR OF AC:
AC8 – July 1992, Harare
AC9 – September 1993, Brussels
AC10 – May 1994, Beijing
AC11 – November 1994, Fort Lauderdale
AC12 – September 1995, Antigua
AC13 – September 1996, Pruhonice
AC14 – May 1998, Caracas
AC15 – July 1999, Antananarivo
AC16 – December 2000, Shepherdstown
CITES Secretariat
25 September 2023
Photos: