Nairobi, 31 July 2023 – Last month in Nanyuki, Kenya, the Monitoring the Illegal Killing of Elephants (MIKE) Programme of the Convention on International Trade in Endangered Species of Wild Fauna and Flora (CITES) facilitated a comprehensive training session on MIKE site monitoring.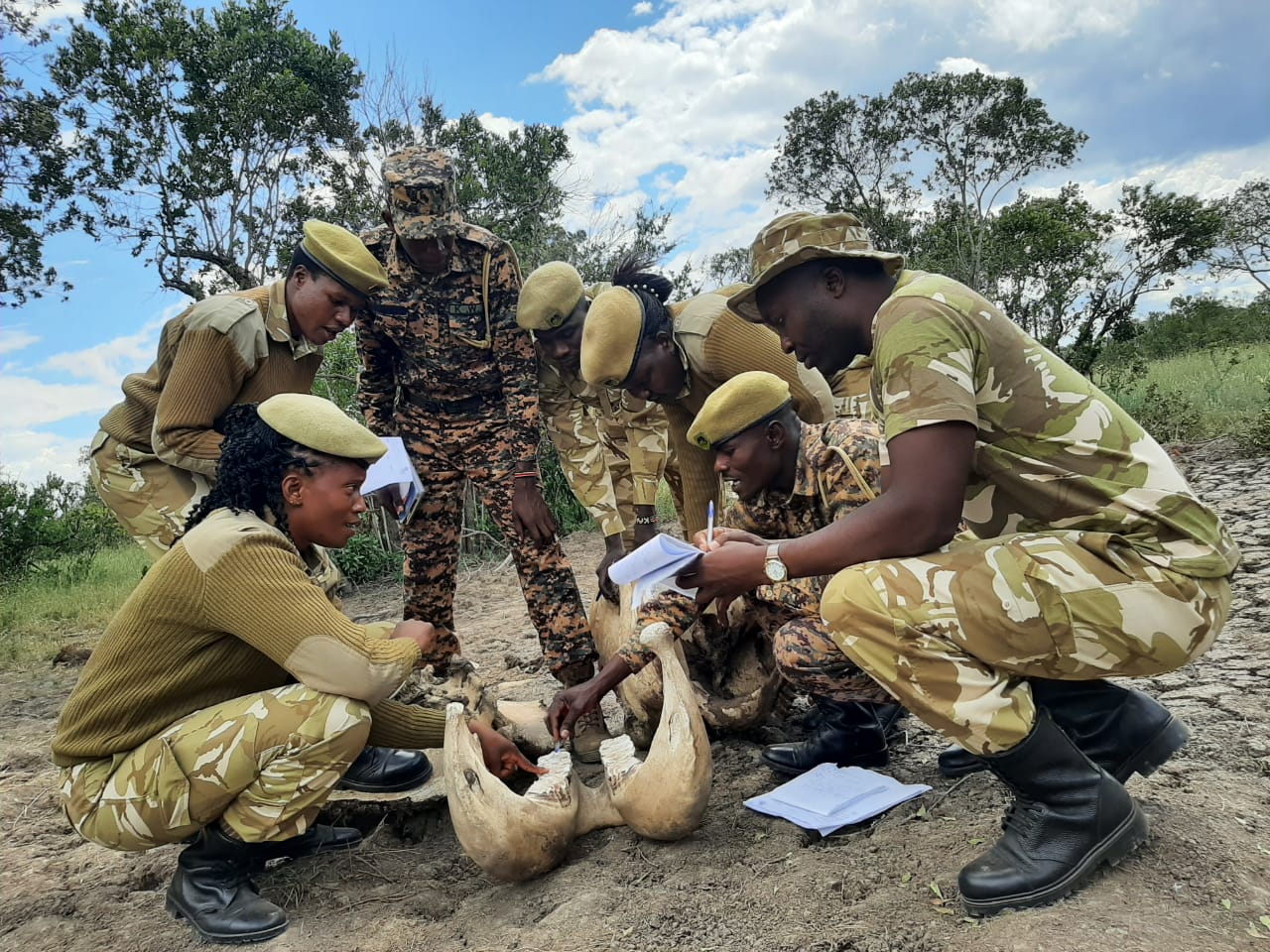 As part of the MIKES+ project, the training was organized by the CITES MIKE Central Coordination Unit in collaboration with the Kenya Wildlife Service (KWS) and the Wildlife Research and Training Institute (WRTI) and brought together key stakeholders from Meru National Park and the Samburu-Laikipia Conservation Area. The primary focus was on enhancing the skills of law enforcement officers from KWS, as well as conservation partners and KWS database managers, on elephant mortality data collection.
The training program encompassed both theoretical and practical components. During the theoretical sessions, participants were equipped with knowledge on the various data to be collected when encountering an elephant carcass, as well as the appropriate methodologies for data collection. This included crucial information such as the date the carcass was found, location, detection method, type and cause of death, age and sex of the carcass, decomposition stage, and the status of the ivory. Such comprehensive data is vital for understanding the threats facing elephant populations in specific sites facilitating the development of conservation strategies.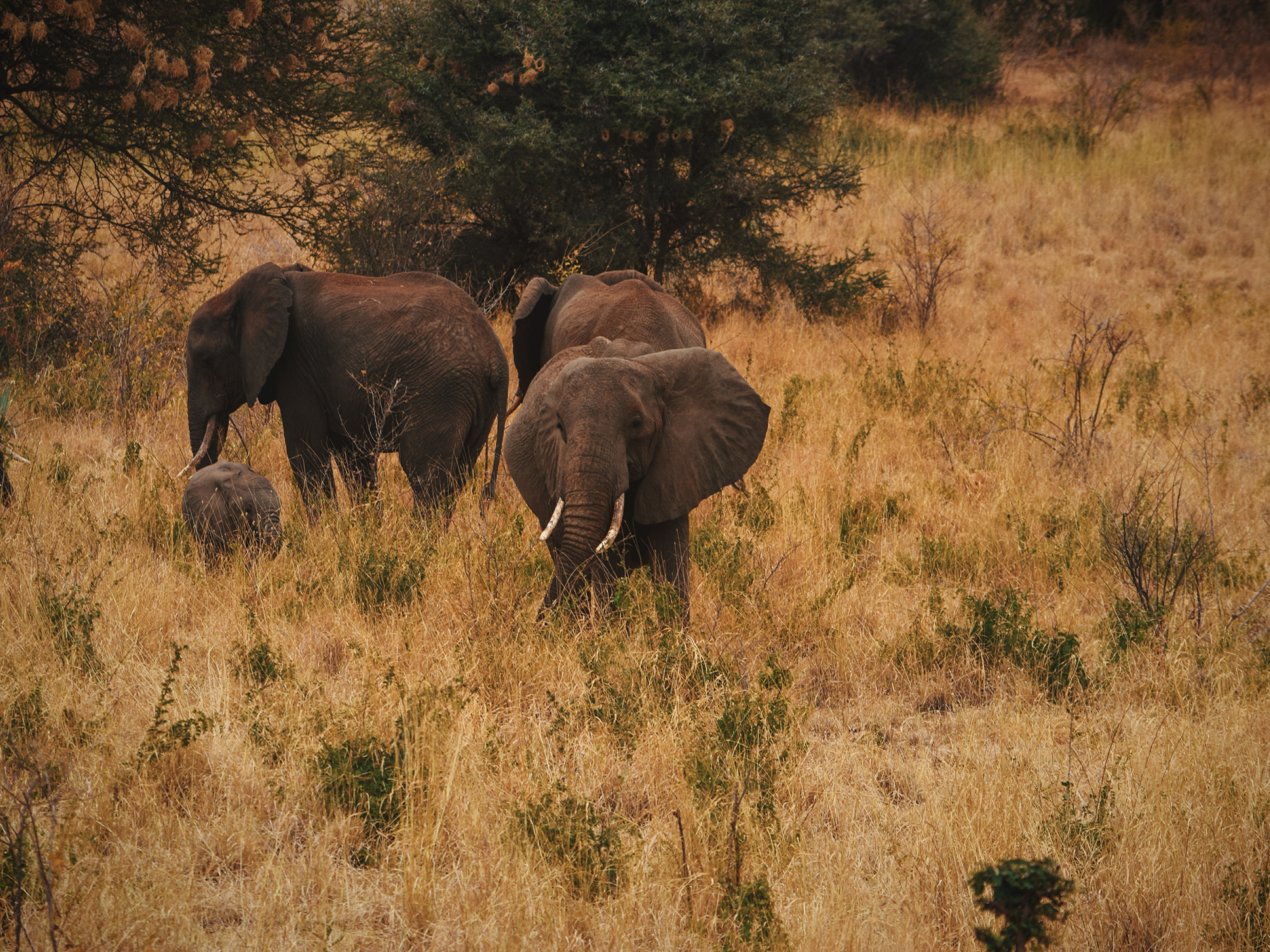 A significant focus of the training was on reporting on the issues of human-elephant conflict, a major challenge in MIKE sites. Participants learned the importance of documenting elephants that have been killed due to such conflicts. This data allows for the quantification of conflict-related mortality and provides a measurement of the threat level, enabling countries to implement effective mitigation measures.
The training also included practical exercises, including a visit to a carcass in a conservation area near Nanyuki. This hands-on experience provided an opportunity for participants to apply the theoretical principles learned during the sessions to the actual collection of elephant mortality data. Rangers actively engaged in data collection, further strengthening their skills.
For over two decades, the CITES MIKE Programme has been supporting MIKE sites in Africa to report on elephant mortality. MIKE is a site-based system designed to monitor trends in the illegal killing of elephants, build management capacity, and provide critical information to aid range States in making effective management and enforcement decisions.
Entirely dependent on donor support, MIKE Programme implementation has been supported by the European Union, Government of Japan, People's Republic of China, United States Department of State's Bureau of International Narcotics & Law Enforcement Affairs (INL), UK Aid, United States Fish and Wildlife Service and German Agency for International Cooperation GmbH (GIZ).
The overall aim of MIKE is to provide range States and CITES Parties with the necessary information to make appropriate management and enforcement decisions, and to build institutional capacity within the range States for the long-term management of their elephant populations. MIKE aims to help range States improve their ability to monitor elephant populations, detect changes in levels of illegal killing, and use this information to provide more effective law enforcement and strengthen any regulatory measures required to support such enforcement.
The MIKE site monitoring training conducted in collaboration with KWS and WRTI in Kenya represents a significant step towards strengthening conservation efforts and supporting rangers. By equipping participants with comprehensive data collection skills and emphasizing the importance of reporting human-elephant conflict, the training contributes to the long-term management and protection of elephant populations in Kenya.
Editor's Notes: 
Photo: A herd of Elephants at Meru National Park, Kenya (© martin / Adobe Stock)
For media inquiries, please contact [email protected] 
About CITES 
The Convention on International Trade in Endangered Species of Wild Fauna and Flora (CITES) was signed on 3 March 1973 and entered into force on 1 July 1975. With 184 Parties (183 countries + the European Union), it remains one of the world's most powerful tools for wildlife conservation through the regulation of international trade in over 40,900 species of wild animals and plants. CITES-listed species are used by people around the world in their daily lives for food, health care, furniture, housing, tourist souvenirs, cosmetics or fashion. CITES seeks to ensure that international trade in such species is sustainable, legal and traceable and contributes to both the livelihoods of the communities that live closest to them and to national economies for a healthy planet and the prosperity of the people in support of UN Sustainable Development Goals. 
Follow CITES on social media: 
Find out more: https://cites.org/eng