CITES Secretary General at World Tourism Forum Think Tank
Lucerne, March 2 2014
On the eve of World Wildlife Day, the Secretary General of CITES, John E Scanlon has, by invitation, addressed the World Tourism Forum Think Tank.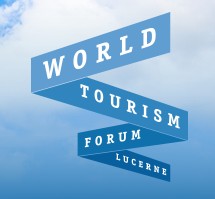 Mr Scanlon began by highlighting the importance of ecological infrastructure and soft infrastructure to wildlife based tourism and thanked the Forum  for including reference to them on the agenda.  
He noted that millions of tourists every year interact with wild plants and animals - be it snorkelling amongst coral reefs, watching mountain gorillas in the wild, enjoying a safari or following the spectacular movements of migratory birds.  He noted that this generated hundreds of thousands of local jobs and significant foreign exchange for some States.  
Mr. Scanlon emphasized that wildlife is the 'attraction' that people come to see and experience and this essential ecological infrastructure could not be taken for granted - its conservation and maintenance needs support from all sectors, including the tourism sector that he described as a natural partner of conservation.  In this context he noted the current poaching and smuggling crisis and the involvement of transnational organized criminals and rebel militia in these crimes, and the economic, social and security implications of this illicit wildlife trade.  
Mr. Scanlon discussed
World Wildlife Day
, the events planned globally and the opportunity presented by the Day to promote the links between wildlife and tourism.  He expressed his gratitude for the expression of support from the UN World Tourism Organization (UNWTO) for World Wildlife Day and also noted the overwhelming support coming from a diverse range of organizations across all sectors.
Mr. Scanlon applauded the
joint anti-trafficking campaign of the UNODC, UNWTO and UNESCO
to be launched on 5 March, which would enable these three organizations to reach out to the one billion plus yearly travellers and advise them of the severe impacts on wildlife and people of purchasing illicitly obtained and traded wildlife. This he said would help supress the demand for illicitly traded wildlife.
Finally, Mr. Scanlon thanked the Forum for its interest in CITES and in conserving the world's wild plants and animals, which he noted was most timely on the eve of the first ever celebration of World Wildlife Day.  
--------
See more information:
CITES