Public statement of the CITES Secretariat
The Secretariat of the Convention on International Trade in Endangered Species of Wild Fauna and Flora (CITES) has received copies of various news articles as well as other communications by private individuals and special interest groups concerning the trade in live elephants from Zimbabwe to public zoos in China during which an elephant is reported to have died.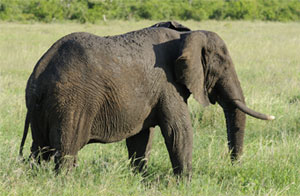 The Secretariat is issuing this public statement to explain the application of CITES to this trade to help interested individuals understand the relevant procedures.
Both Zimbabwe and China are longstanding Parties to CITES.
According to Article IV of the Convention,  the CITES Management Authority of Zimbabwe shall only grant an export permit when it is satisfied that the elephants were obtained in accordance with national law, the CITES Scientific Authority of Zimbabwe has advised that their export will not be detrimental to the survival of that species and the CITES Management Authority of Zimbabwe is satisfied that any living specimen will be so prepared and shipped as to minimize the risk of injury, damage to health or cruel treatment.
The Secretariat has corresponded with the CITES Management Authorities of Zimbabwe and China to ascertain the particular circumstances surrounding this trade and whether the procedures set out under Article IV of the Convention and Resolutions Conf. 10.21 and 11.20 were followed. This communication with the relevant Management Authorities is ongoing.
CITES Secretariat
11 January 2013