Opening Ceremony Remarks at the World Organisation for Animal Health's 90th General Session of the World Assembly of Delegates by CITES Secretary-General Ivonne Higuero
21 May 2023, Maison de la Chimie, Paris, France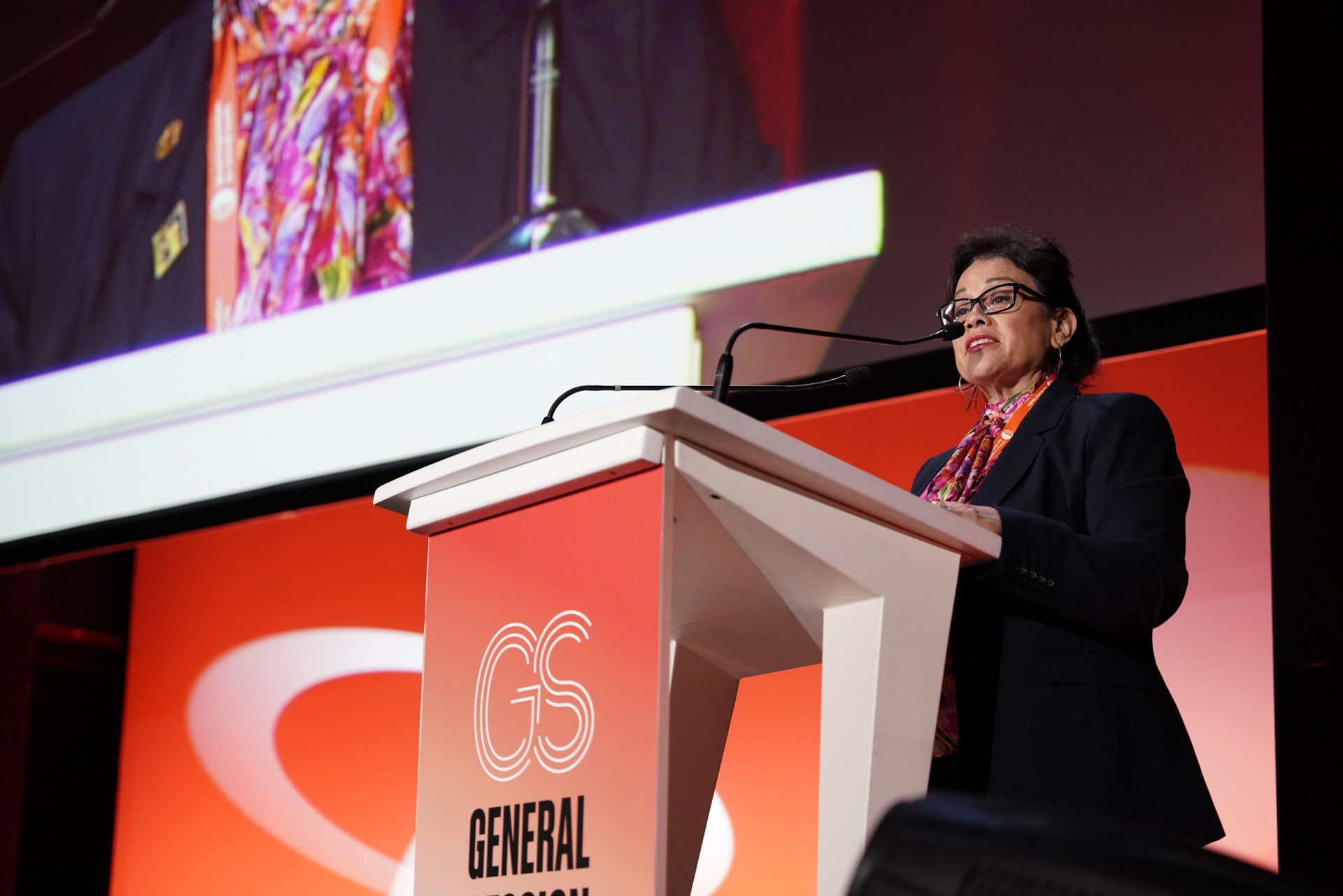 Señor Presidente Idogaya Benitez, Madame la Directice Genérale Eloit, Excellencies, distinguished delegates, Ladies and Gentlemen,
Thank you for the kind invitation to address your 90th General Session. It is an honour to speak about our close collaboration with WOAH. WOAH is one of our key partners in the implementation of the Convention, and I will say a few words about our steps to strengthen this partnership.
Partnerships...As CITES celebrates its 50th anniversary, we are promoting and highlighting their importance. The Convention on International Trade in Endangered Species of Wild Fauna and Flora is an international legally binding treaty of 184 Parties, with the aim that international trade in specimens of wild animals and plants does not threaten the survival of the species. The achievements of the last 50 years to effectively regulate the international wildlife trade would not have been possible without partners like you. We work guided by our complementary mandates and common goals to create efficiencies and synergies so that 1+1 equals more than 2.
CITES and WOAH formalized our collaboration in 2015; but as we gather here in beautiful Paris, we are keenly aware the world has changed, and the events of the past years have taken a toll on people, on society and on our economies. We cannot let our guards down. In this light, we are updating our agreement considering the COVID-19 pandemic, the needs of CITES Parties and WOAH Member States, and the importance of partnerships in addressing complex crises.
Further, the 19th meeting of the Conference of Parties to CITES that took place in Panama last year, adopted Decisions on the role of CITES in reducing the risk of future zoonotic disease emergence associated with the international wildlife trade, strengthening our cooperation with WOAH is part of this process.
The proposed updated MOU provides for collaboration on animal health and welfare standards, guidelines for safe legal international trade and transport of wild animals, and safe and fast transport of biological samples from wild animals for diagnosis or identification.
The draft joint programme of work covers three key areas of collaboration: (1) wildlife health and trade, (2) training, capacity-building and networking, and (3) coordination and communication.
Last year the global community also agreed on the Kunming-Montreal Global Biodiversity Framework or GBF with targets that will require strong partnerships and closer collaboration. Target 5 "to ensure that the use, harvesting and trade of wild species is sustainable, safe and legal, preventing overexploitation, minimizing impacts on non-target species and ecosystems, and reducing the risk of pathogen spill-over" joins the mandates of both CITES and WOAH. As you may know, CITES has been bringing national enforcement and custom authorities together with wildlife management authorities for 10 years. To achieve global commitments, it will be essential for veterinarians, human health officials and wildlife managers to work more closely and share information at the national and regional levels to reduce risks.
Finally, CITES will follow the Quadripartite work with interest. The recent call urging commitment to translate the One Health approach into policy action will hopefully spur countries to implement transformative agendas.
In this spirit, the CITES Secretariat looks forward to a strengthened collaboration with WOAH, building on the solid foundation already in place.
Thank you.