UN World Wildlife Day 2018. Big Cats: Predators Under Threat!
Opening Remarks by John E. Scanlon, Moderator and CITES Secretary-General
2 March 2018
Deputy Secretary-General, Excellences, Distinguished guests, friends of wildlife!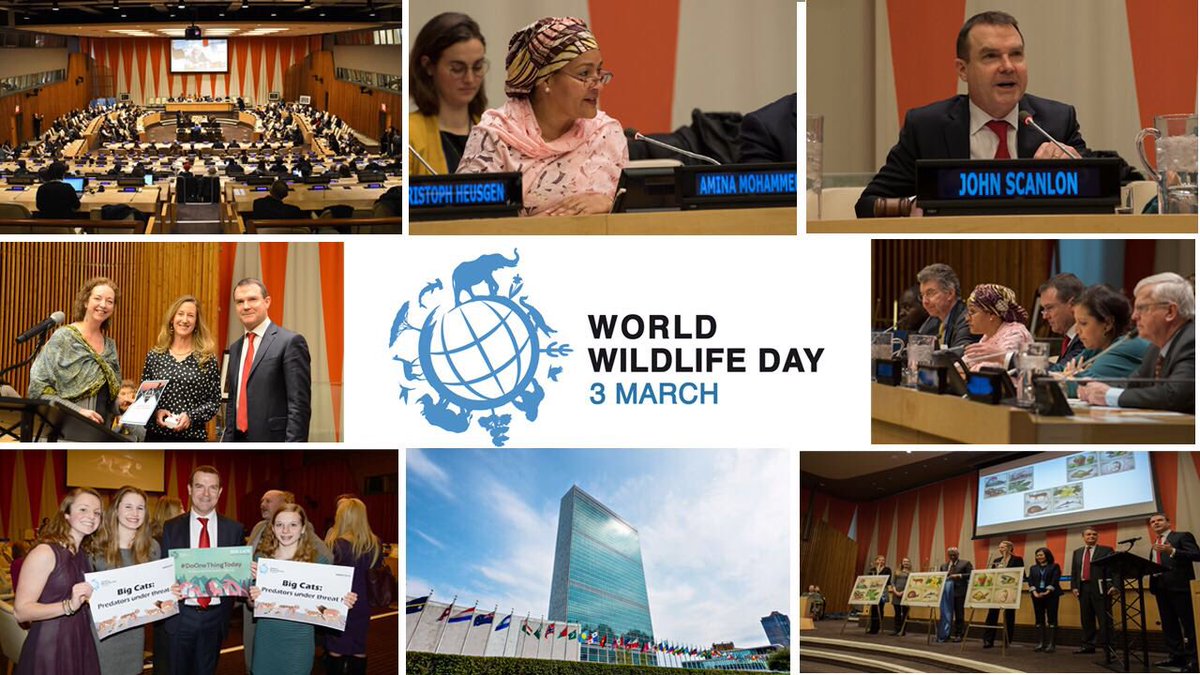 A very warm welcome to all of you on this wild and wintery day to the 5th celebration of UN World Wildlife Day. World Wildlife Day has today become the largest global annual celebration of wildlife.
World Wildlife Day is actually 3 March, but as it is falling on a Saturday this year we are celebrating it today. Some people have asked me, 'John, why 3rd March?' On 3 March 1973 CITES – the Convention that I work for and that regulates international trade in wildlife – was signed in Washington DC. And yesterday we had a wonderful celebration in Washington.
CITES meets once every three years. In 2013, CITES Parties – led by Thailand – decided that 3rd March should be declared as World Wildlife Day, which was then carried to the UN General Assembly (UNGA). The UNGA agreed that 3rd March, the date of signing CITES, should be declared as World Wildlife Day.
So, today we are not only celebrating the 5th World Wildlife day but the 45th Birthday of CITES!
The CITES Secretariat was asked by the UNGA to facilitate the celebration of the Day but it is an inclusive day and we seek to involve everyone – no matter who they are or where they are from. We have had wonderful support within the UN family and this year the UNDP has offered great support, along with UNODC and UNEP.
We have a different theme each year for World Wildlife Day and the theme is agreed with the CITES Standing Committee, which includes representatives of Parties. This year the theme is Big Cats: Predators under threat! It has proven to be an extremely popular theme, in fact maybe the most popular yet. But when you see images or films of big cats, or see them in the wild, from a safe distance of course, you cannot help but fall in love with them!
Today we will hear about the many threats to the survival of big cats in the wild. These threats are all caused by people.
People can unfortunately be quite destructive, but people can also be extraordinarily creative, and today you'll hear not only of the threats to big cats but of the creative and innovate actions being taken by people to save them.
We are absolutely thrilled to have the Deputy Secretary-General, Amina J. Mohammed, with us again this year. The Deputy Secretary-General has been a champion of sustainable development both globally and in her home country of Nigeria. I can also say from my own experience that she has been a champion of wildlife and of our collective aspiration to live on a planet where people and wildlife can live in harmony.
There could be no better person to lead us off today.
See more: