"Customs Enforcement: Securing Trade and Travel"
Keynote address by John E. Scanlon, Secretary-General of CITES
19 March 2018
Committee Chair, Abigail Bradshaw, distinguished delegates, ladies and gentlemen.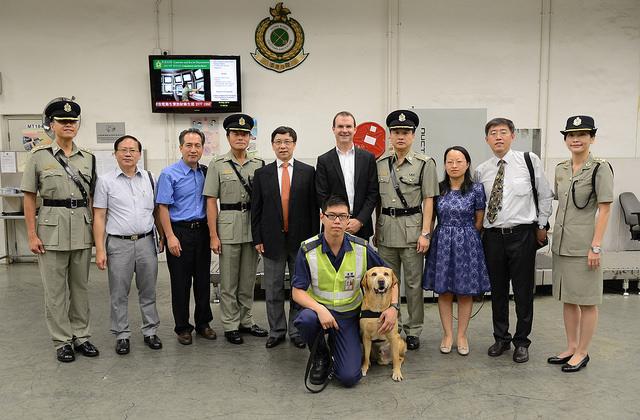 After serving as CITES Secretary-General for the last 8 years, my mandate will come to an end next month. When I joined the CITES Secretariat in 2010 the first major speech I made was to the INTERPOL General Assembly, followed shortly thereafter by a keynote address to the World Customs Organization (WCO) Enforcement Committee 30th Session in 2011.
It seems fitting to make my last formal address as CITES Secretary-General to the 37th Session of the Committee, under the theme of "Customs Enforcement: Securing Trade and Travel" and I would like to extend my sincere thanks to the Chair and to Secretary-General Kunio Mikuriyafor giving me this unique opportunity.
This year's theme reflects the increasingly important role played by the international Customs community in addressing CITES matters, as well as many other cross-border security challenges, while safeguarding the interests of legitimate traders and travelers.
-----
CITES celebrated its 45th Anniversary on 3 March, being the date it was signed in Washington DC in 1973. Since 2014, 3 March has been celebrated as UN World Wildlife Day and we warmly welcome the involvement of the WCO in the annual celebration this year under the theme 'Big Cats: Predators Under Threat!'
On our 45th Anniversary, it is timely to recall that when CITES was drafted back in 1973 it recognized that border control would be an absolutely vital element if the Convention was to succeed. In fact, the WCO and the Customs officials in each country, are an indispensable partner in implementing the Convention, and Customs have been a large part of the success of this remarkable legal instrument.
Fortunately for CITES, the world's wildlife and the people that rely upon it, the relationship between CITES and the WCO is stronger today than it has ever been due to the efforts of so many, which I will come to a little later. Over the past eight years, I have also been fortunate enough to witness first-hand the extraordinary front-line efforts of Customs in many countries, where they are ensuring that people who seek to rob countries of their wildlife are prevented from moving their contraband across national borders.
-----
CITES and the WCO share common objectives – facilitating legal and sustainable trade, whilst ensuring that illicit trade can be identified, intercepted, and responded to appropriately. This makes it a truly unique interrelationship as it addresses both aspects of CITES mandate.
We are working extremely well together on multiple fronts, including in implementing key CITES Resolutions and decisions affecting many species, such as the rhino, pangolin, turtles and tortoises and we warmly welcome how our collaboration and wildlife crime more generally has increasingly been addressed and profiled in publications of the WCO News magazine.
CITES regulates international trade in over 36,000 species of animals and plants, including their parts and derivatives, to ensure that international trade does not threaten their survival in the wild. The particular trade-related measures that are applied vary according to the biological status of the species. 
A significant amount of wildlife and wildlife products are legitimately traded each year under CITES trade rules. In fact, CITES records about one million trade transactions each year, which are all fed into our CITES publicly accessible trade data base – such as the legal trade in alligator and python skins, the meat of the queen conch, the fine fiber of the vicuña, and the bark of the African cherry tree.
When well-regulated, this legal and sustainable trade in CITES-listed species can have very positive impacts for both wildlife and people and the role of Customs in facilitating the smooth passage of this legitimate trade in critically important.
However, today I am here to talk about illegal trade in wildlife – being wildlife that is traded in contravention of CITES rules. The first UN World Wildlife Crime Report described CITES as setting the international rules that the criminal seek to avoid.
-----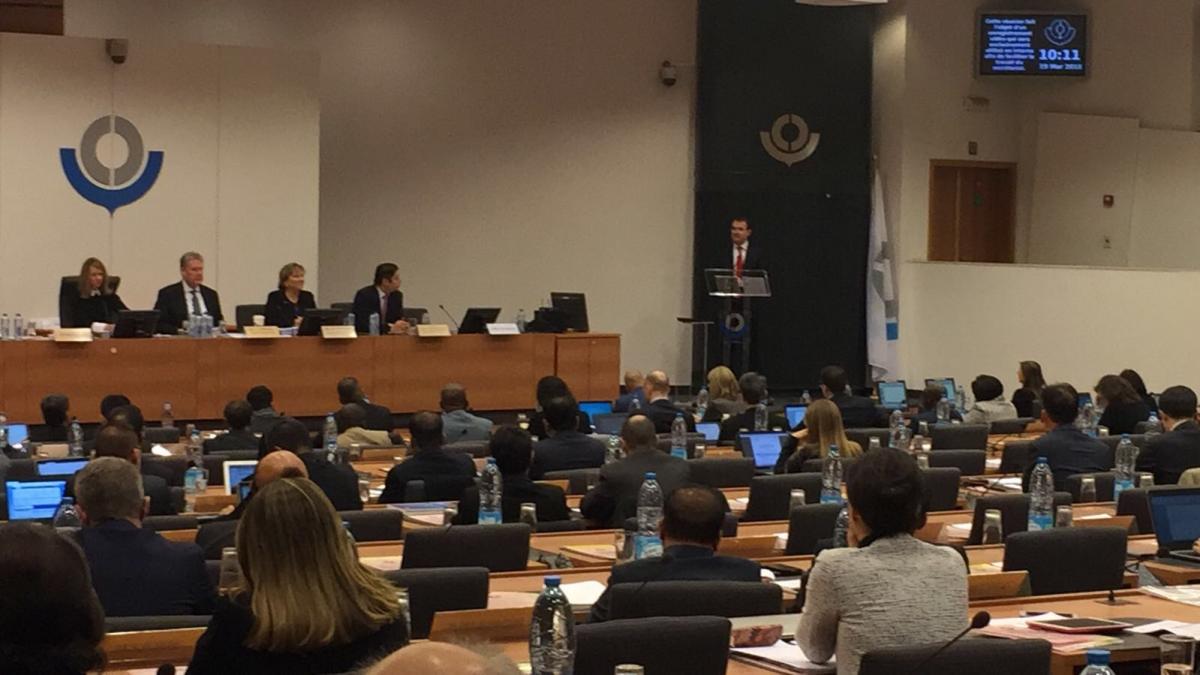 As you well know, over recent years, we have been experiencing a surge in illegal trade in wildlife, especially as it affects elephants, rhinos, pangolins and some precious timber species. This illegal trade is not about local subsistence poaching. It is global in nature, organized, is taking place at an industrial scale and is driving species of wild animals and plants to extinction. We must continue to act, or else magnificent species will be lost and lost on our watch.
The first ever UN World Wildlife Crime Report estimates that over 7,000 species find their way into illegal trade. This illegal trade affects species that cannot be legally traded commercially under CITES rules, such as elephant ivory, as well as species that can be traded but where the necessary valid permits are not first obtained, such as for certain rosewood species.
The transnational organized criminals, and in some cases rebel militia and rogue elements of the military who are driving this industrial scale poaching and illegal trade are extremely hard to beat, and we cannot succeed without the Customs community, as a part of our first line of defense.
Yet, CITES and WCO, no matter how effective our relationship is, cannot do it all alone. We both recognized as much, and in 2010 the CITES Secretariat and WCO, together with INTERPOL, the United Nations Office on Drugs and Crime, and The World Bank, created the International Consortium on Combating Wildlife Crime, known as ICCWC, to provide coordinated support at national and regional levels to the fight against wildlife crime.
ICCWC started as a good idea, with no external resources and no political recognition. Over the past eight years this has changed dramatically. ICCWC is now well recognized by the United Nations (UN) through UN General Assembly Resolutions in 2015 and 2017 and the Resolutions or decisions of many entities, including the UN Commission on Crime Prevention and Criminal Justice.
We are also fortunate to have received significant financial contributions from a number of donors towards ICCWC, and in December last year we announced further funding for ICCWC totaling over 20 million USD for the next four years to deliver on the ICCWC Strategic Programme for 2016-2020. This funding is allocated through different ICCWC partners, including the WCO, in line with their comparative advantage and ability to ensure it has a significant impact on the ground. 
We can now say, that the Consortium is fully operational and is delivering well-targeted support to combat illegal trade in wildlife. This includes assisting countries deploy the same tools and techniques used to combat other serious crimes, such as on anti-money laundering, the use of controlled deliveries – and we have directly supported WCO activities on controlled deliveries as part of the INAMA project, modern forensics and investigation techniques, and it is also currently developing anti-corruption guidelines.
The WCO, together with INTERPOL, is one of the operational arms of the Consortium, and we will rely on your expertise and support on a number of activities, ranging from coordinating targeted operations for identified transport routes for illicit trafficking in wildlife, the development of training materials and guides for frontline customs officers, the provision of training, or through facilitating secondment of customs officers between key countries affected by illicit wildlife trafficking. 
WCO was one of the key ICCWC partners supporting Operation Thunderbird, a global operation supported by the Consortium between January and February 2017. This Operation included 49 participating countries and resulted in over 1,400 reported seizures worth an estimated 5.1 million USD. It led to 390 investigations being conducted, with 89 individuals jailed so far. Quite an operation! We have since been working with the WCO on operations zeroing in on key transport routes and many other issues.
In the margins of CITES CoP17 in Johannesburg, ICCWC hosted the first Global Partnerships Coordination forum, with high level representatives from WCO participating in the main panel of the event. This was a great opportunity to connect Customs officers with other enforcement officials and CITES Parties and officers. 
-----
Colleagues, we are fortunate to live in an interconnected world – something you know better than any audience. There are today over 1.2 billion international tourist arrivals a year; 100,000 flights every day; and 500 million containers shipped a year.
Unfortunately, legitimate forms of transport are being exploited by transnational organized criminals and others to transport their contraband.
We have traditionally worked from Customs to Customs and not paid so much attention to how wildlife contraband is moving between one place to another. That has changed dramatically over recent years as we have engaged directly with the transport sector.
Enforcement agencies cannot operate in isolation, they require access to good information from multiple sources and this is where the transport sector can and is playing a critical role. Transport companies have tens of thousands of staff working on the ground dealing every day with customers, cargo and passengers and have a deep knowledge of their own supply chains. Transport leaders can help provide authorities with extra sets of eyes and ears on the ground – looking, listening and passing on information of anything that looks suspicious to relevant authorities.
Myself and many transport and other leaders have all been part of a Transport Task Force established by The Royal Foundation, under the patronage of HRH the Duke of Cambridge (Prince William) and chaired by Lord William Hague – a distinguished former UK Foreign Secretary.
This inspired initiative by the Duke of Cambridge directly addresses how the transport sector can assist in combating illegal trade in wildlife and the work of the Task Force has resulted in the adoption of the Buckingham Palace Declaration in March 2016 on how the transport sector can assist in this fight. The Declaration includes the following commitments:
adopt a zero-tolerance policy on illegal trade in wildlife;
increase customer, client, and staff awareness of the scale, nature and consequences of this illegal trade; and
support customs and other enforcement agencies through the provision of information gathered about suspected illegal trade and, where able, to refuse to accept or ship such cargoes.
WCO was a founding signatory of the Declaration, and we hope that these extra eyes and ears will help Customs access information that will assist it in going about its critical work.
-----
Distinguished colleagues, there is a lot more to do but there is reason for optimism. After reaching a high point in 2011,in 2017 we reported that the levels of poaching of the African elephant has been falling continent wide for five consecutive years and, thanks to the extraordinary efforts of Customs, large-scale ivory seizures had reached a record high.
We most certainly still have a long way to go but we are on the right track and we are making progress in fighting the criminals who are driving this industrial scale and highly destructive illegal trade in wildlife.
If we persist – and we will – we will together bring to an end the surge in wildlife crime experienced over recent years.
-----
Thank you once again to the Chair and WCO for giving me the opportunity to address you today, as well as for the exceptional support and cooperation with CITES and ICCWC since its launch in 2010. Let me also extend our deep thanks to WCO staff, especially Leigh Winchell, for the strong support to CITES and ICCWC.
I would like to extend my deep personal thanks to Secretary General Kunio Mikuriya, for his strong and long-standing support to CITES and ICCWC. We were deeply honored that he was also the first WCO Secretary-General to attend CITES Conference of the Parties in 2016 in Johannesburg, where he made an excellent and impactful address.
CITES looks forward to continuing to work with the WCO and your excellent team in the future, as well as with this Committee. The deep bonds forged between our two organizations over many years will endure any changes in leadership.
Finally, we most particularly thank all of the many dedicated Customs officers who serve in the front line every day to support CITES and to whom we, and the world's wildlife and the people who rely upon it, are all deeply grateful.