The countdown has begun to the 19th World Wildlife Confere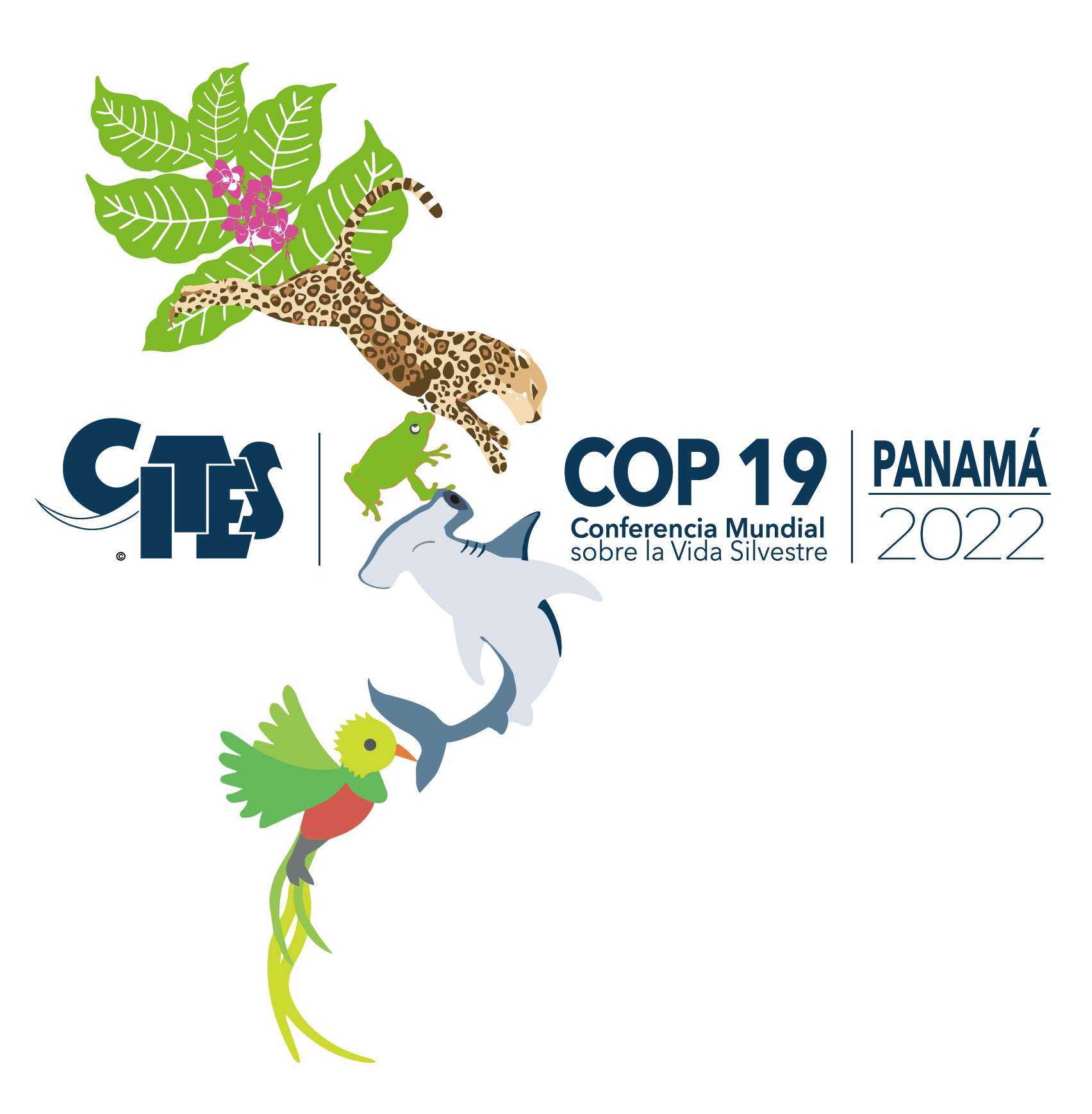 nce which is taking place in Panama… and the event's logo has been unveiled.
Known more officially as the meeting of the Conference of the Parties to the Convention on International Trade in Endangered Species of Wild Fauna and Flora, CoP19 will take place from the 14th to the 25th of November in the central American capital of Panama City. The logo was designed by the host country and reflects the crucial role of the Isthmus of Panama, since its formation millions of years ago, in enabling wildlife to spread throughout the Americas.
The event will bring together nearly four thousand people, all experts in conservation and international trade and will include representatives of the European Union and the 183 signatory countries to CITES.
CITES Secretary-General, Ivonne Higuero said, 'I am very grateful to the Government of Panama for its generous offer to host this meeting of the Conference of the Parties. This is a crucial meeting, and the decisions taken will be vital to our efforts to safeguard the future of the Earth's wildlife. I look forward to working with the expert delegates to ensure the conservation and sustainable use of CITES-listed species."
Shirley Binder, is a Representative of Panama's Environment Ministry, '"The Panamanian government is honored to host this gathering of such distinguished personalities from the world of wildlife conservation. With this great event, Panama will have the opportunity to show the world the richness of its biodiversity and its organizational capabilities. The logo we have prepared shows that American continent in its context as a transit area for wildlife, both terrestrial, marine and aquatic"
In the image, flora is represented by a branch and flower from an almendro tree (Dipteryx panamensis). It's a species that Panama would like to see uplisted; it is currently listed in Appendix III for Costa Rica and Nicaragua, and its transfer to Appendix II is intended to make its listing binding on all other countries.
Several species represent fauna. The jaguar, a species listed in Appendix I, which prohibits international trade, represents regional conservation because, by protecting jaguars and their ecosystems, all species in the jaguar's range are conserved.
The frog represents the proposed listings of amphibians in Appendix II that will be considered in November, to foster conservation of those species threatened with extinction.
Marine species are represented by a shark. Shark populations have declined as a result of illegal, unreported and unregulated fishing, and activities that are not conducive to conservation.
Lastly, birds are represented by the majestic quetzal, a species found in Central America that symbolizes the entire group of birds that are currently highly threatened by illegal trade.