The CITES Virtual College has been updated and relaunched.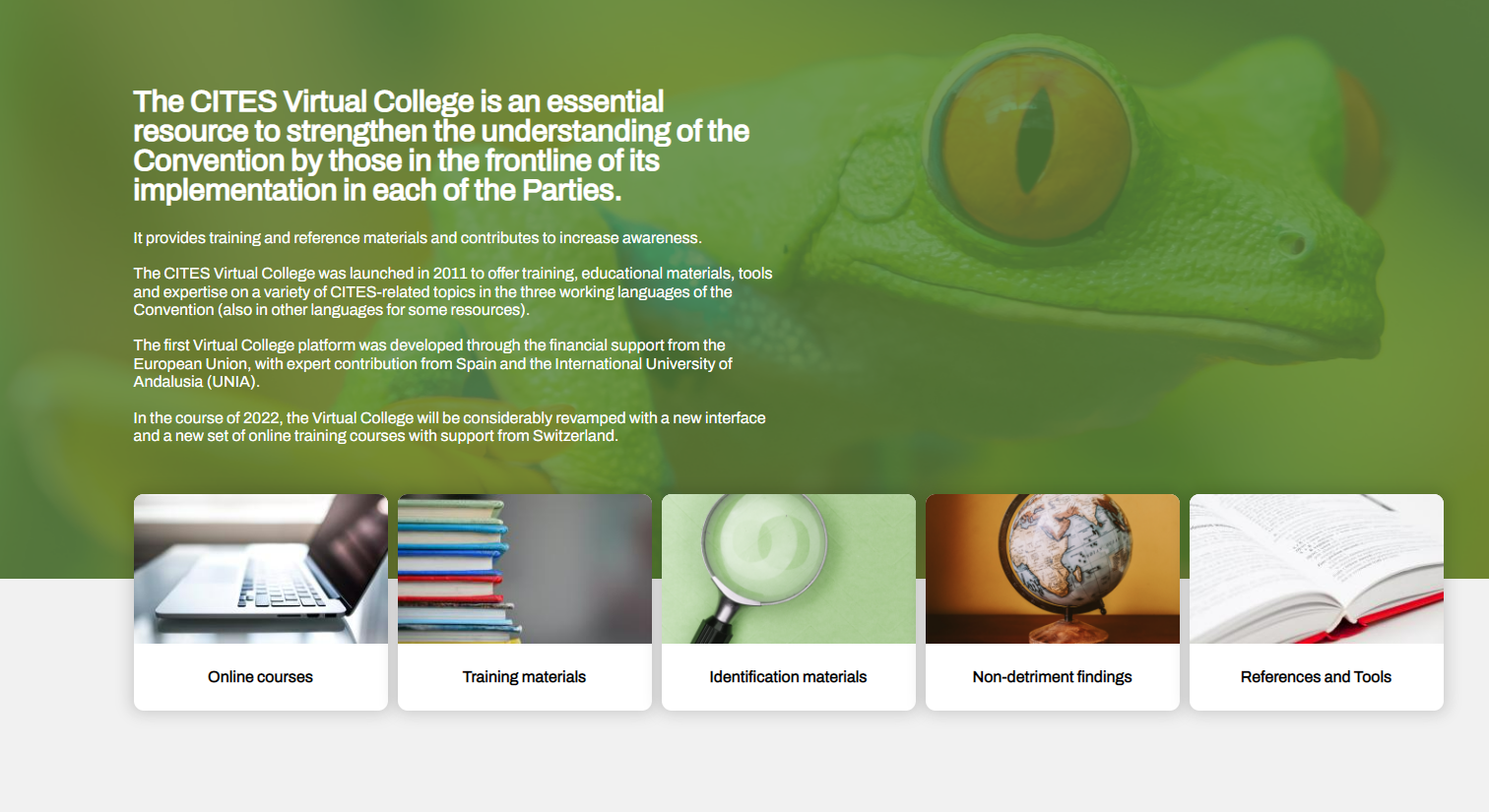 This web-based library and learning resource (https://cites.org/eng/virtual-college) offers the opportunity to get easy access to a wealth of information and to learn about, and better understand, the workings of the Convention and how it regulates the international trade in endangered species of Fauna and Flora.
The Virtual College originally came into being in 2011 and was developed with the financial support of the European Union, with expert contributions from Spain and the International University of Andalusia (UNIA). This update gives it new functionality, easier navigation and makes it more mobile-friendly.
It includes identification guides, reference materials and a comprehensive look at one of CITES' unique tools, the Non-Detriment Finding (NDF) – where authorities carry out studies to ensure that a potential trade does not adversely impact the conservation of the species. Over the next months, additional training materials will be added designed to help CITES Management and Scientific Authorities run workshops and courses that give both an introduction to the Convention and a more in-depth view of how it works. .
This updated version is available in the three official languages of the Convention, (Spanish, French and English). All materials are organized and categorized for easy reference, to make the sure it's user-friendly for both expert and non-experts and all materials are easily searchable through either keywords or advanced searches. As it's web-based, it can be used by anyone who has an internet connection on computer or mobile phone, as individual users or groups. It's also open to those who have no formal connection to CITES or its implementation but who are interested in the workings of one of the world's most successful multilateral agreements.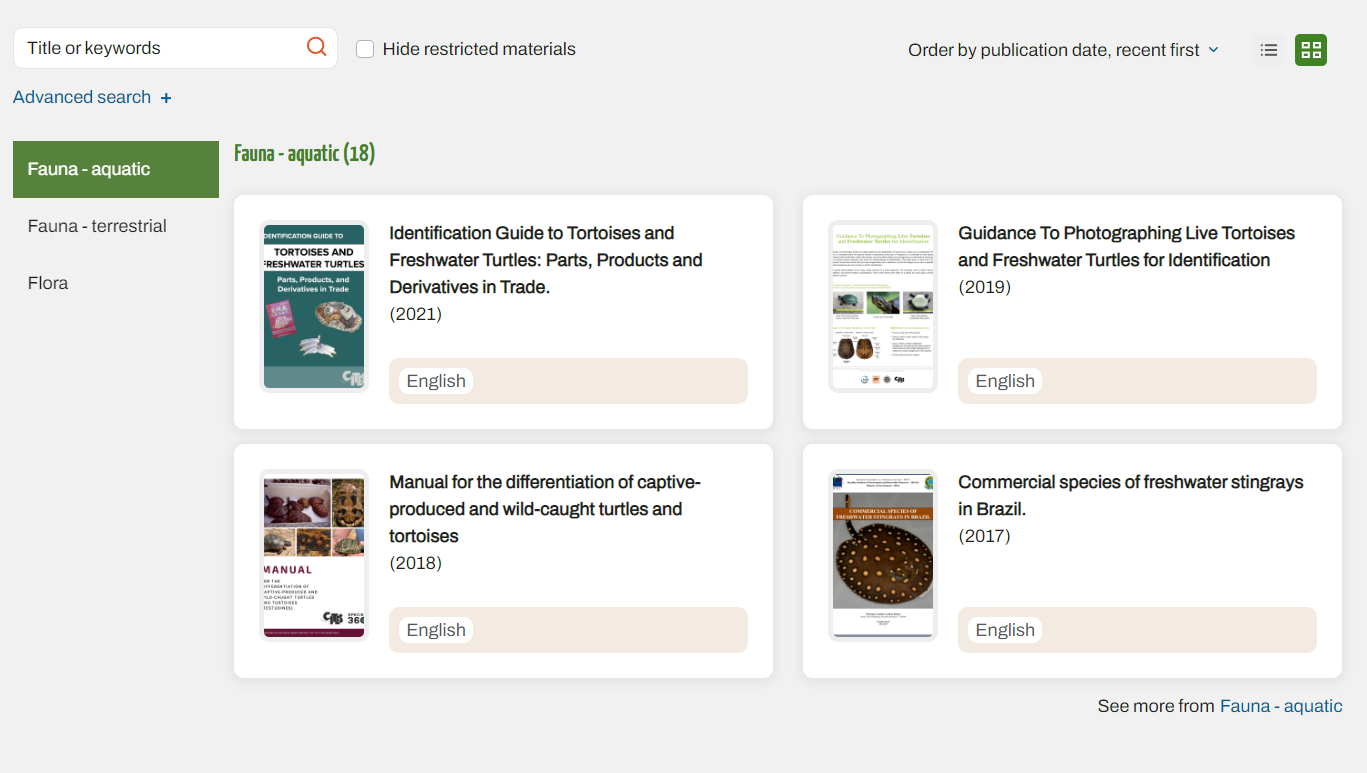 The upgrades to the course material are still on-going and new materials will be added as they become available. More online courses are under development and they will be fitted in to the new design in the coming months. Once complete, the Virtual College will be the most complete guide to CITES and its implementation that exists and it will contribute significantly to ensuring that international trade in endangered species of animals and plants is legal, sustainable and traceable.
CITES Secretary-General, Ivonne Higuero, believes this updated resource will attract widespread use, "CITES has been effective at regulating the World's Wildlife Trade for nearly fifty years thanks to the knowledge and expertise of those who implement it. This updated Virtual College provides the tools for that effective implementation and will continue to help develop the expertise of those who take us forward into our next fifty years." 
This latest upgrade to the Virtual College is being made possible through a financial contribution from the Swiss government.
CITES is one of the multilateral environmental agreements that is working to conserve species and biodiversity. It has been nearly universally accepted by the countries of the world with 184 signatory Parties (including the European Union).