The CITES Secretariat was saddened to learn of the death of former staff member Jean-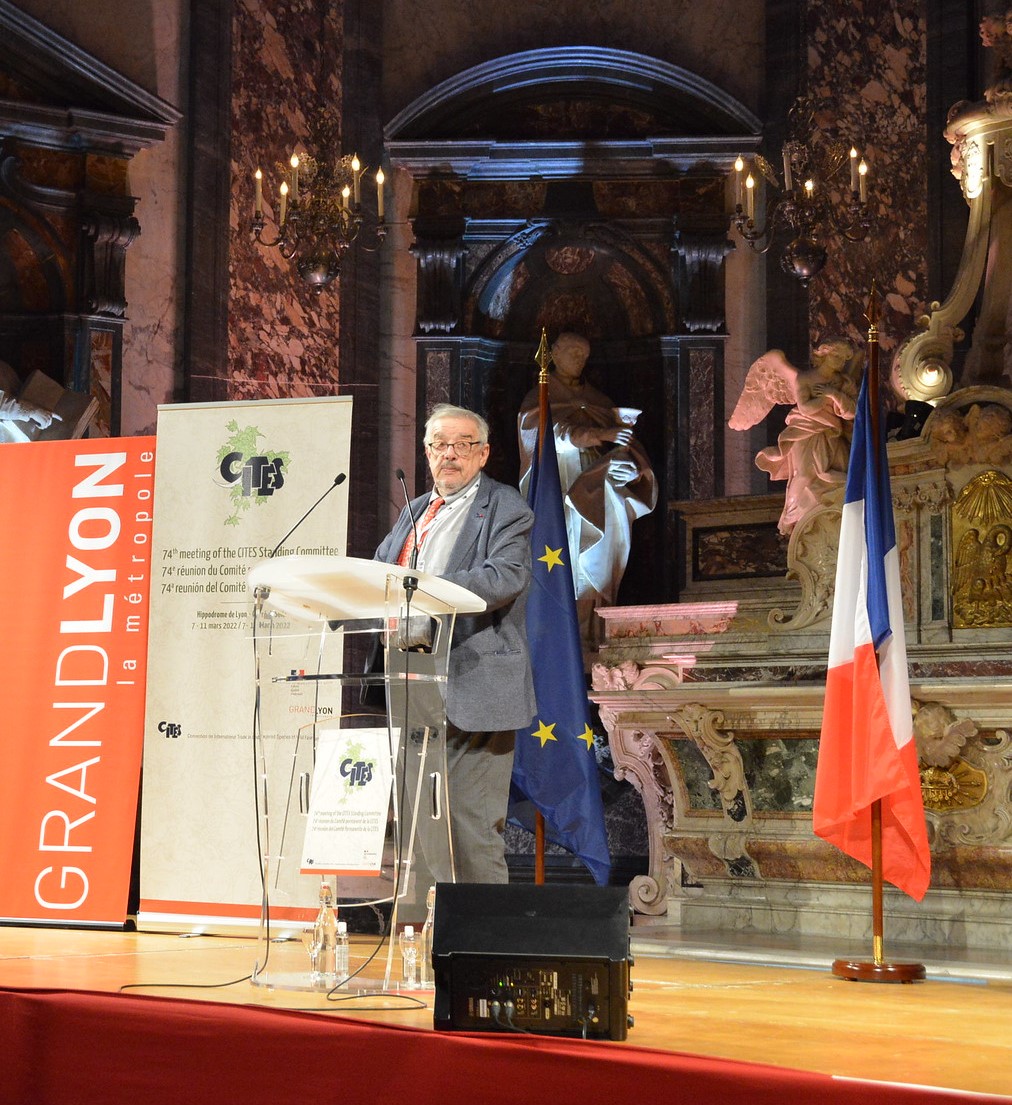 Patrick Le Duc.
Jean-Patrick Le Duc attended CoP4 (1983) to CoP6 (1987) representing various non-governmental organizations before he was recruited to work in the CITES Secretariat in May 1988. Here he was in charge of anti-fraud and permit confirmation, but he may be best remembered by many for his lively CITES training courses which brought the Convention alive for a cohort of national CITES officials throughout the world.

He left the Secretariat in 1998 and returned to France where he began a long relationship with the Natural History Museum in Paris, and represented France in a variety of international roles, most particularly the Intergovernmental Science-Policy Platform on Biodiversity and Ecosystem Services and Convention on Biological Diversity. At the latter he was chosen as a member of the bureau of the Subsidiary Body on Scientific, Technical and Technological Advice, representing the European region.

He rose to become Director of European and International Relations at the Natural History Museum in Paris and in the role, representing France, he returned to the CITES arena in 2016. He was later instrumental in France's hosting the 74th meeting of the Standing Committee in March 2022. This was the first face-to-face CITES meeting of the COVID pandemic and his boundless drive and determination, in the most challenging circumstances, resulted in a successful meeting which signaled the resumption of regular CITES negotiations.

His wit and personality ensured that Jean-Patrick Le Duc left a lasting impression on all who met him. He made a significant contribution to the development of CITES and past and present members of the CITES Secretariat offer their sincere condolences to his family and his many friends and colleagues.