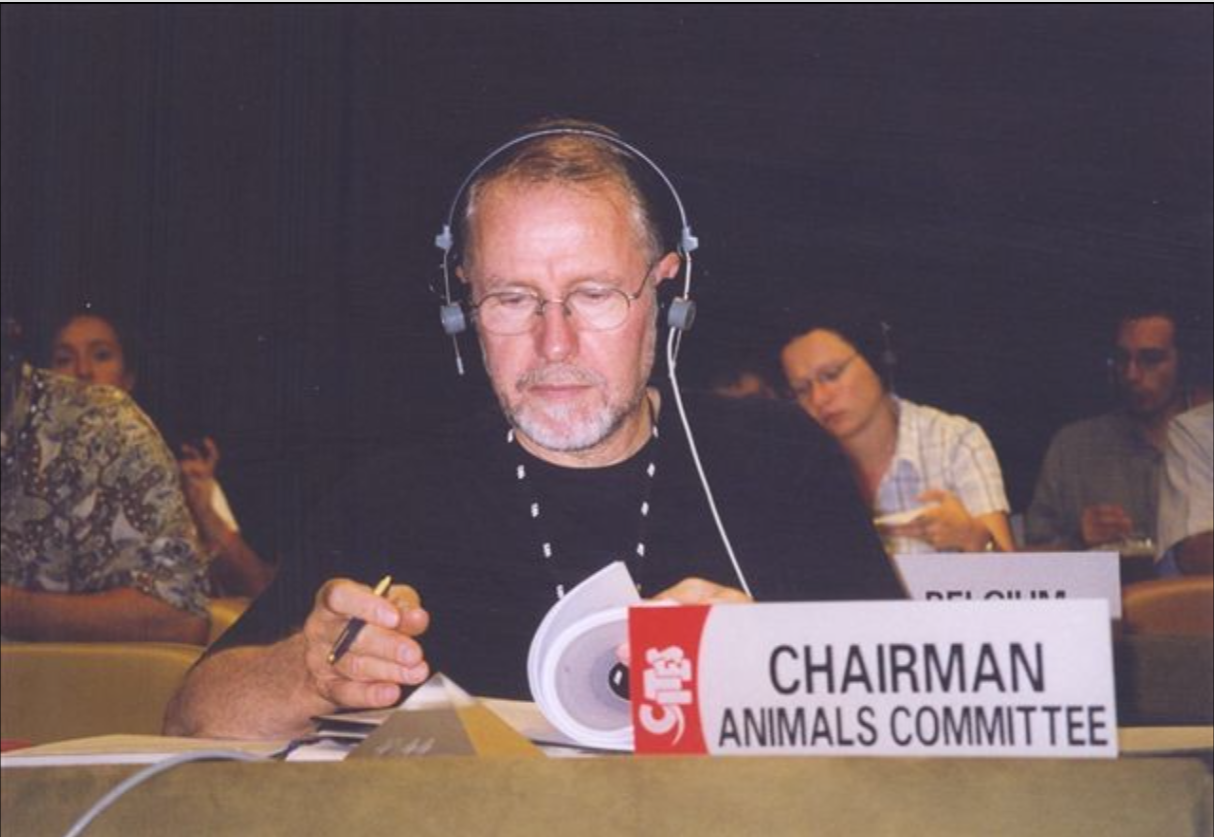 It is with great sadness that the CITES Secretariat reports the passing of Dr. Thomas Althaus. Dr. Althaus was head of the Swiss CITES Management Authority for many years and represented the European region as member / alternate member of the Animals Committee (AC) between CITES CoP10 and CoP15. He was elected as AC Chair in 2002 and chaired six meetings between CoP12 and CoP15.
On his website, Dr. Althaus noted his experience as chair of AC: "I have learned to treat others openly and with respect and to work out common solutions in a collegial and constructive manner, but I have also learned to adopt duck feathers for certain situations or towards less nice people, on which unjustified and sometimes even malicious attacks and insinuations such as water beaded off."
During this time, the Committee addressed matters such as the first country-based review of significant trade, the review of criteria for amendment of Appendices I or II; transport of live animals; conservation and management of sharks and the review of implementation issues related to sharks listed in the CITES Appendices, to name a few. The CITES Animals Committee, which is convening in Geneva this week (AC32, 19 – 23 June 2023) will continue to provide scientific and technical advice on a number of these issues.
Dr. Althaus will be remembered by the CITES community for his contributions to the work of the Animals Committee, for his engagement in and support of sustainable use as a powerful conservation tool and for those who knew him personally for his collegial personality, his dedication, his love of nature, jazz music, ice hockey and Siberian huskies.
Dr. Thomas Althaus
AC15 – Member for Europe
AC16 – Alternate for Europe
AC17 – Alternate for Europe
AC18 – Alternate for Europe
CHAIR OF AC:
AC19 – August 2003, Geneva
AC20 – March 2004, Johannesburg
AC21 – May 2005, Geneva
AC22 – July 2006, Lima
AC23 – May 2008, Geneva
AC24 – July 2009, Geneva
CITES Secretariat
19 June 2023
Photos: https://www.thomas-althaus-zoologe.net/