Just a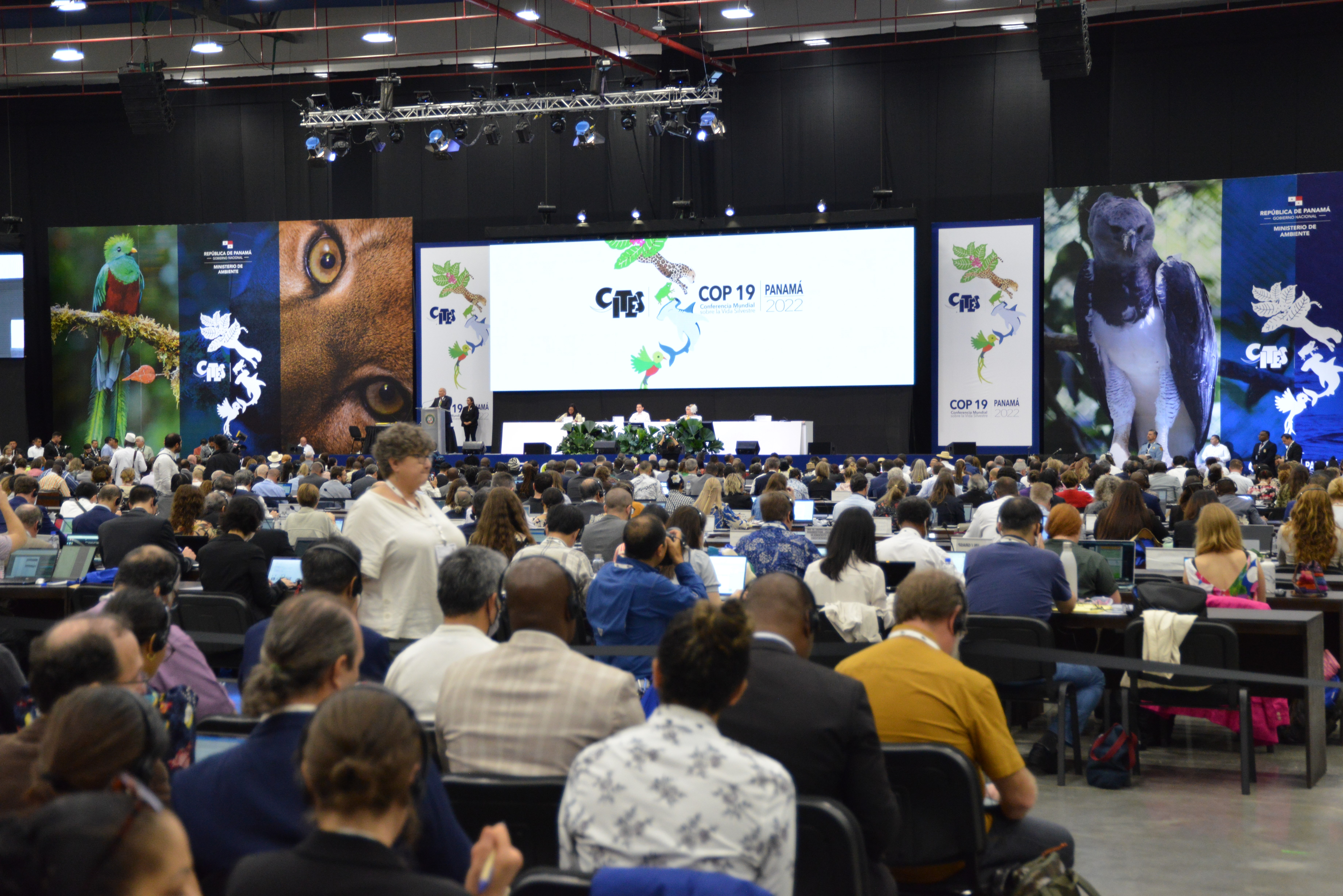 fter 9am this morning, the 19th Meeting of the conference of the Parties to CITES – CoP19 got underway. Over the next two weeks, it will make decisions that will affect the future of more than 600 species of animals and plants and put in place regulations that will shape the international trade in wildlife globally.
CoP19, also known as the World Wildlife Conference, is taking place in Panama, from November 14 to 25. More than 2000 people are attending the conference. All 184 Parties to CITES have the right to attend, to put forward proposals for the Conference to consider, and to vote on all decisions. 52 proposals have been put forward that would affect the regulations on international trade for: sharks, reptiles, hippos, songbirds, rhinos, 200 tree species, orchids, elephants, turtles and more.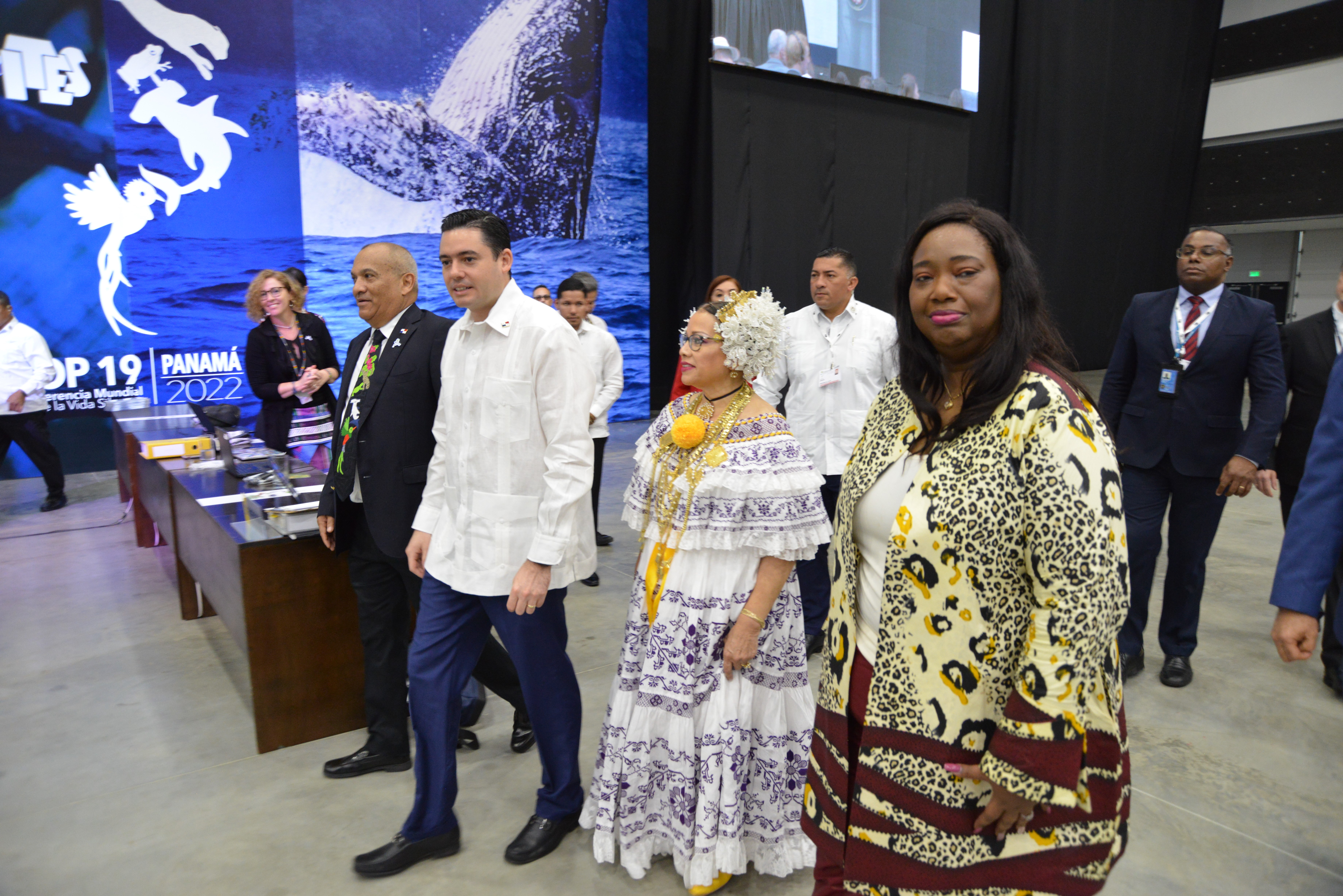 Opening the conference, CITES Secretary General, Ivonne Higuero, herself from Panama – and wearing traditional dress – spoke of her gratitude to Panama for hosting the Conference and the need for hard and cooperative work from the Parties to the Convention, "We are at a crossroads and the stakes are high. The decisions you take here will determine not just what kind of world we leave our children and grandchildren, but the world that we are going to live in in the months and years to come."
Sonja Leighton-Kone, the Deputy Executive Director of UNEP, said that this CoP would be doing '...mighty and important work… that will change the lives of millions of people.' And she warned that in the past we have been living with, "an unsustainable extractive mindset, a mindset that fails to understand just how fundamental nature's rich diversity is to our way of life."
Panama's Vice President, H.E. José Gabriel Carrizo said, "We are very well aware of how important it is to protect the biodiversity that we have. Panama is forming strategic alliances to do what we can to protect the planet and CITES definitely has a role to play in this."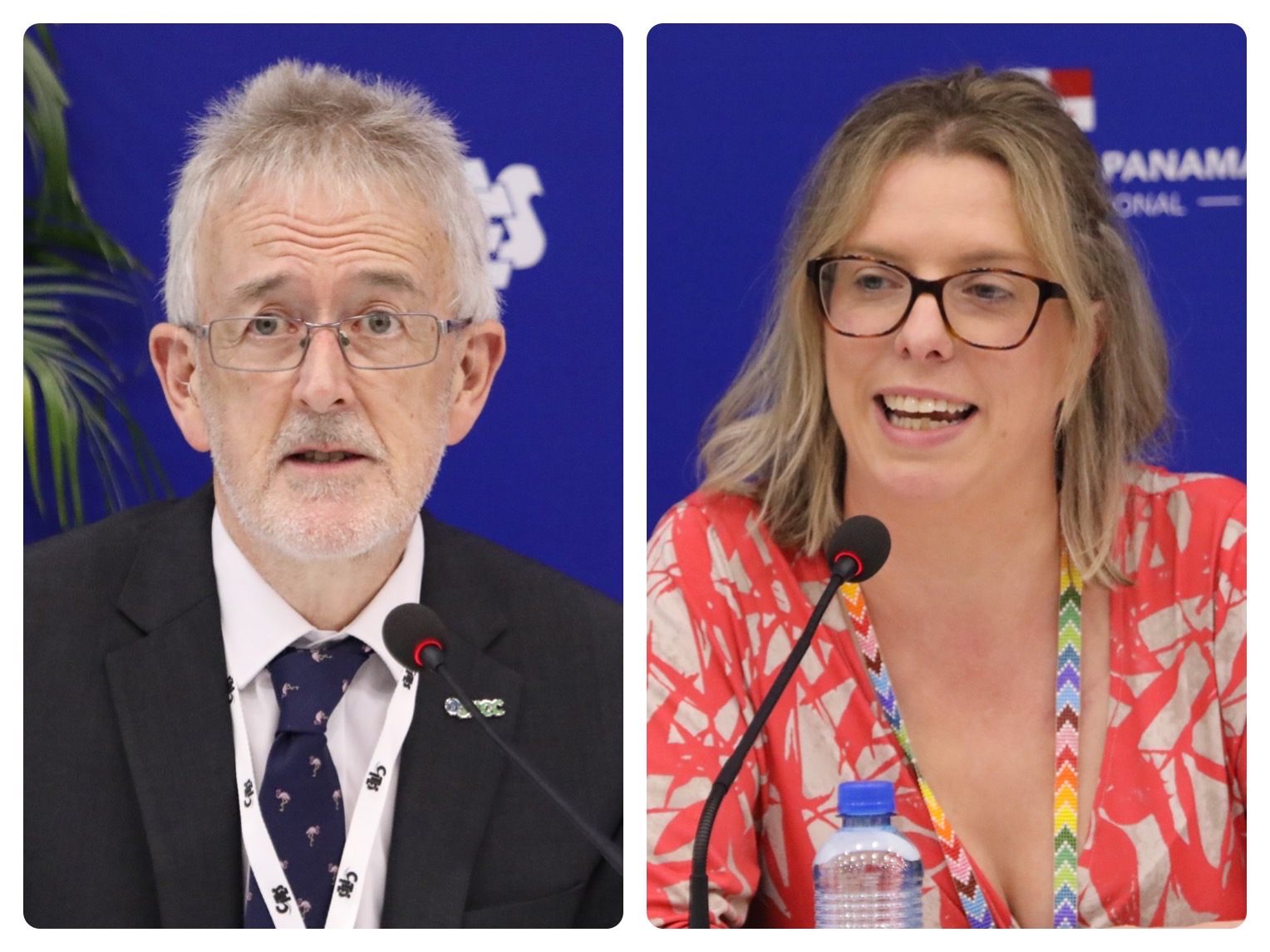 The business of the first day was to elect the Chair for the conference and that job went to Panama's Minister of Environment, H.E. Milciades Concepción, as the representative of the host country. The two Chairs of the main Committees, which will discuss and debate all the proposals and issues that this meeting will be considering, were also elected. Dr Vin Fleming and Dr Rhedyn Ollerenshaw were elected as Chairs of Committee I and Committee II respectively. Dr Ollerenshaw is a zoologist, working for the Australian government, with the CITES administration, and Dr Fleming is from the UK, where he has been with the CITES Scientific Authority for Fauna for 22 years. Their work will begin tomorrow, as the Committee stages get under way.