Women and international Wildlife Trade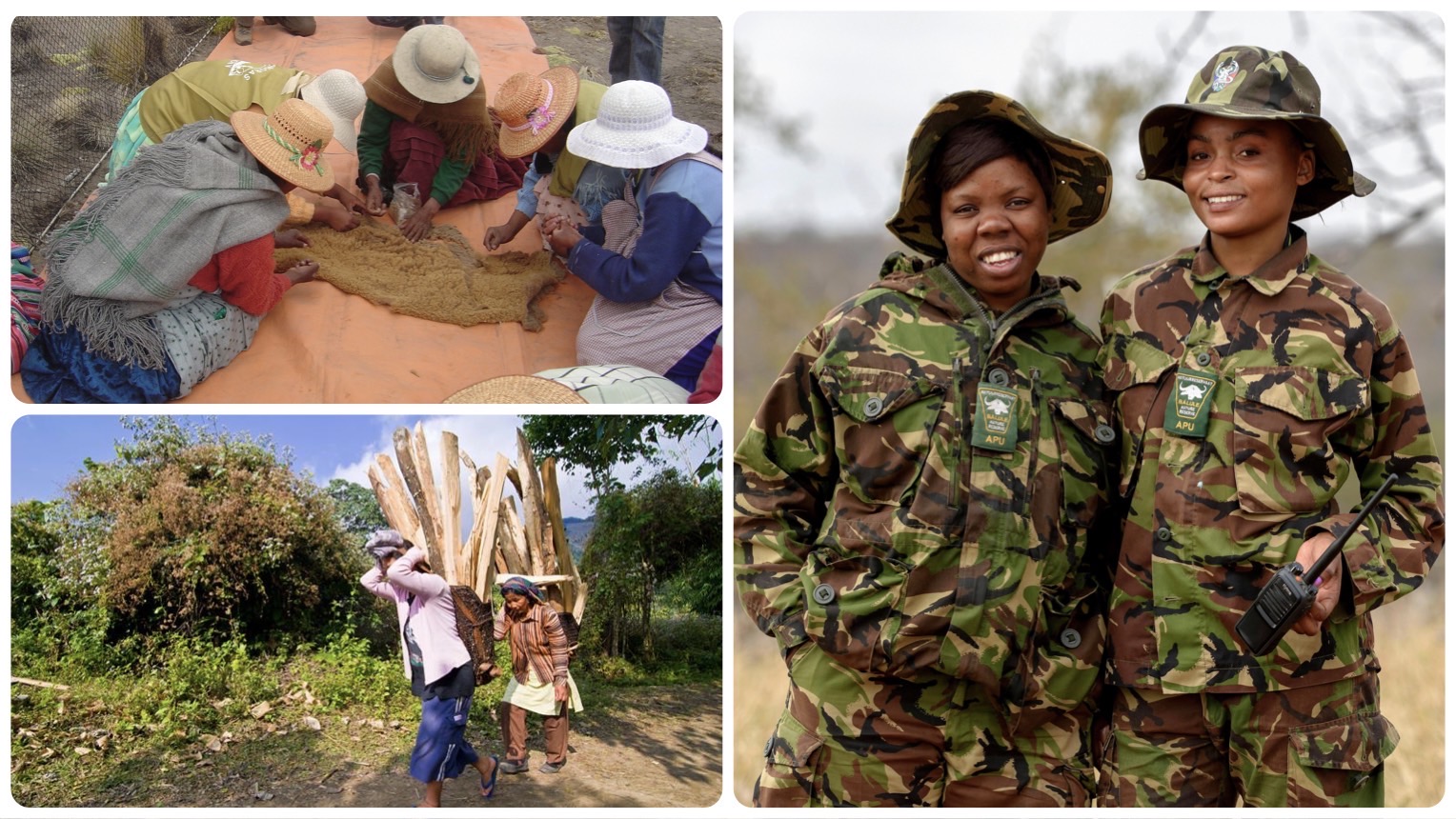 The Convention on International Trade in Endangered Species of Wild Fauna and Flora (CITES) has just turned 50 – celebrated on World Wildlife Day last week on 3rd March 2023. Today, we celebrate International Women's Day and, on this occasion, it is worth highlighting the important and potentially game-changing Resolution recently adopted by the Parties to the Convention.
In this Resolution, Parties to the Convention acknowledged that women and girls are integrally involved in the conservation and sustainable use of biodiversity and protection of endangered species, and yet continue to face discrimination and remain marginalized in decision-making processes, and access and benefits from the sustainable use, international trade and protection of wild species. 
Women's influence in wildlife trade dynamics has been historically overlooked, often making them absent or passive in decision-making rather than actively shaping the decisions. There are few studies that fully consider and understand the role of gender in wildlife trade, but one example shows how women can be the motors of change towards sustainable management of wildlife. In Viet Nam alone, up to 3 million women are involved in wood production, processing, and marketing; most of them in small businesses either as owners, members of the household labor force or hired labor; if the latter, they are often paid less than men for the same work.  
Women also play a key role in other wildlife trade industries, such as fisheries where up to 80% of those in processing roles are women, and in combatting poaching and the associated illegal trade in wildlife. Across Africa, ranger units engage women with good results. The all-female ranger unit in the Balule Nature Reserve is an excellent example of this. In general, it is important to engage women in the workforce as this brings additional results: their financial independence tends to benefit the families, as women are more inclined to spend their earnings on the family; it may lead to children going to school and having access to healthcare.  
Women participating in productive activities related to wildlife trade can help enhance traceability and legality. Their role in education can shape and improve livelihoods in areas where biological and cultural diversity overlap. In many parts of the world, women in local communities or from indigenous groups often act as the primary land managers and resource users and play a crucial role in ensuring sustainability in the use of biodiversity. Their involvement in decision-making and public policy development is crucial to progress into a more balanced wildlife conservation and management agenda, thus leading to sustainable development. 
By adopting the Resolution, the Parties have agreed to develop mechanisms and measures to recognize, boost and implement gender-oriented initiatives that foster women leadership in wildlife trade and conservation. Over the coming years, CITES Parties have committed to ensure that their policies and activities are considerate of gender aspects. Consideration of gender can improve the likelihood of conservation success, improve living conditions and governance, and reduce conflict, while being a catalyst for challenging social inequalities.  
CITES Secretary-General, Ivonne Higuero, says, "International Women's Day 2023, reminds us of the importance of the role that women play in the wildlife economy and conservation and sustainable use of biodiversity. As the first woman to be Secretary-General of CITES, I am excited and proud of the Parties who stepped up to the challenge and decided to firmly address gender-related issues through the adoption of the new Resolution and to agree to develop a gender action plan for the Convention. It is my strong hope that when the next generation celebrates CITES@60, we will have moved beyond being gender sensitive and become gender responsive and have fully integrated gender policies in our work and interventions."