A new packet of measures designed to promote legal and sustainable trade, and bring economic benefits to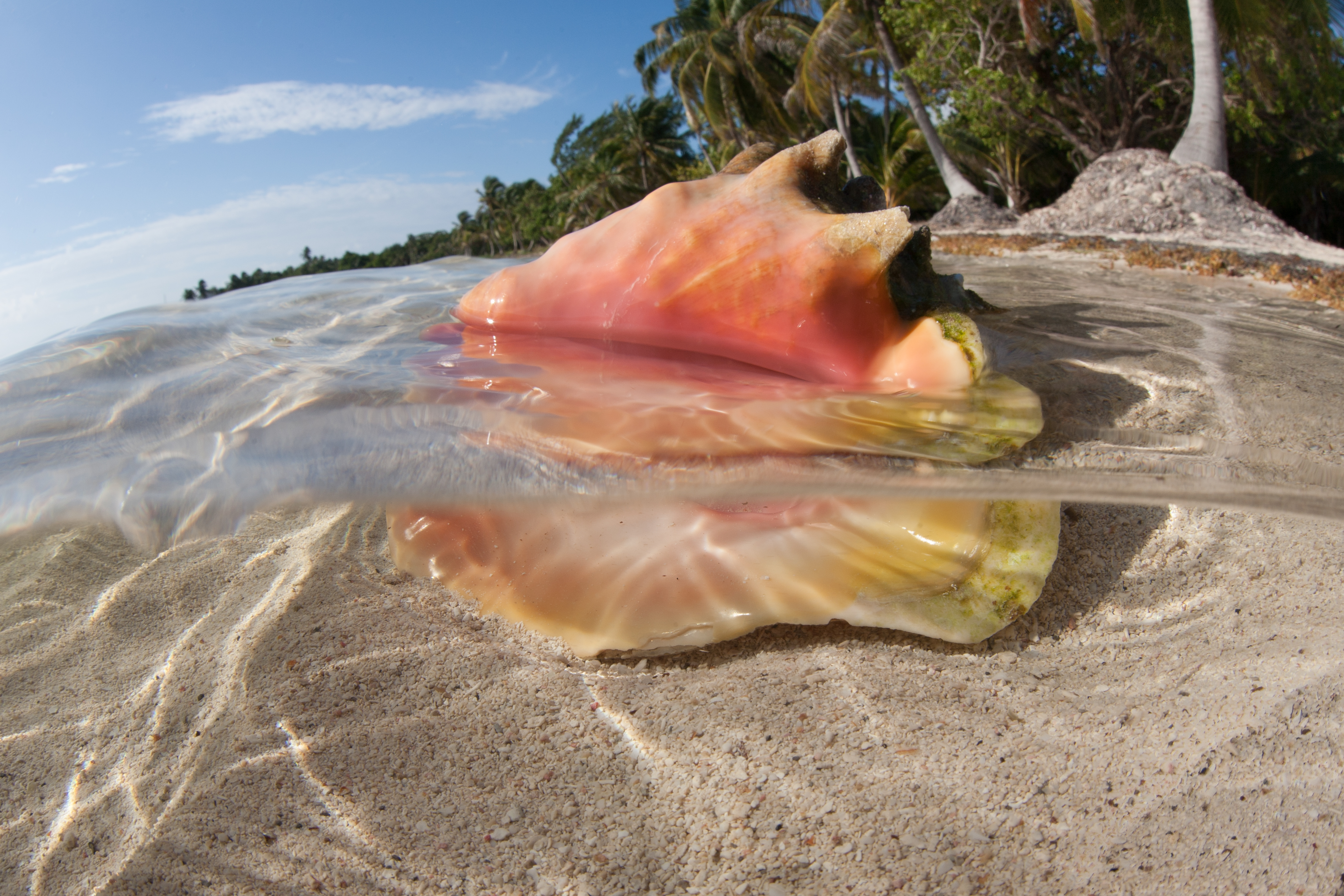 local communities in the East Caribbean fishing industry, under the Blue BioTrade Project is being discussed this week. The 2 day meeting, which is being held on the island country of Saint Vincent and the Grenadines, is reviewing the results of an 18 month project designed to examine the business potential of trade in Blue BioTrade products from three Eastern Caribbean countries (Grenada, Saint Lucia and Saint Vincent and the Grenadines) and the sustainable fishing of queen conch, an iconic local species.

The Queen Conch is a seafood delicacy, which also has important non-food therapeutic and handicraft uses. For a number of years, its harvesting and trade was improperly regulated, leading to a sharp decline in numbers throughout its range.The Blue BioTrade Project has been helping fishers work more sustainably and within the existing trade rules to improve their livelihoods and the local economy. The project has been a collaboration between the Organization of Eastern Caribbean States (OECS), the Convention on International Trade in Endangered Species of wild fauna and flora (CITES) and the United Nations Conference on Trade and Development (UNCTAD). In partnership, they launched the Blue Bio Trade Project that aims to give small-scale producers from the target countries improved incomes, access to new markets, while at the same time ensuring that the queen conch species (Strombus gigas) is being more sustainably managed.

The project was launched just over eighteen months ago and funded through the European Union and the OECS. It has involved research and the drawing-up of evidence-based policy solutions and now has a plan of action to help local industry and help protect local biodiversity.
The queen conch is a CITES Appendix II-listed species, which means that its trade should be subject to regulations compatible with legal, traceable and sustainable use. The global market of this sea mollusc or shellfish was estimated at USD74 million in 2017 and continues to grow.

While its global demand is booming, the Project believes that small-scale coastal producers in the eastern Caribbean are not fully seizing the breadth of opportunities offered by sustainable queen conch markets.
CITES Secretary-General Ivonne Higuero said that, in the wake of mounting and global concerns about people's relationship with nature, the project would "promote long-term sustainability of the use of and trade in queen conch, and the well-being of local communities that rely on fisheries for their livelihoods."

In many locations, early, uncontrolled harvesting of queen conch has resulted in overfishing, illegal landings and a rapid deterioration of stocks. This is why it has been listed in CITES Appendix II since 1992. That Appendix includes species that are not necessarily threatened with extinction, but for which international trade must be controlled to avoid utilization incompatible with their survival.

Key supply-side concerns in the queen conch value chain include the absence of traceability systems and limited landing and trade data. Equally of concern is the limited understanding and use of CITES requirements and processes, such as the issuing of trade permits, as well as the lack of common handling practices and sanitary standards and no official organizations to represent the fishers' interests.

UNCTAD, OECS and CITES have joined forces to map and prioritize these concerns and seek to address them. The meeting in St Vincent and the Grenadines this week will involve all interested parties and will hope to agree the plans to move forward with sustainable trade under the Blue Bio Trade Project banner.