The CITES Secretariat and the UN Environment Programme World Conservation Monitoring Centre (UNEP-WCMC) have added over 4,000 identification resources from the CITES Identification Manual and the CITES Virtual College to the Checklist of CITES Species and Species+ platforms.
All these species identification resources are now centralised, searchable and available to download.
Accurately identifying species remains a major challenge for enforcement and other agencies when carrying out duties linked to the implementation of the Convention. Easy access to these materials on the Checklist and Species+ platforms will contribute to simplifying this process, helping officials' decision-making and saving them time.
The CITES Identification Manual is a collection of data sheets designed to helpidentify species of fauna and flora that are listed in the CITES Appendices. It is divided into six volumes, all of which focus on different classes of species. They contain drawings, photographs, maps of ranges and concise descriptions meant to help CITES Management and Scientific Authorities, customs and other agencies involved in implementing and enforcing the Convention.
Launched in 2011 in partnership with Spain's International University of Andalusia (UNIA), the CITES Virtual College is a collaborative platform to provide CITES Parties and their agencies involved in implementing the Convention with a broad set of capacity-building tools to enhance their ability to implement and enforce CITES. These include interactive courses aimed at specific services like customs, and resources such as identification materials prepared by CITES Parties, the Secretariat and other CITES stakeholders.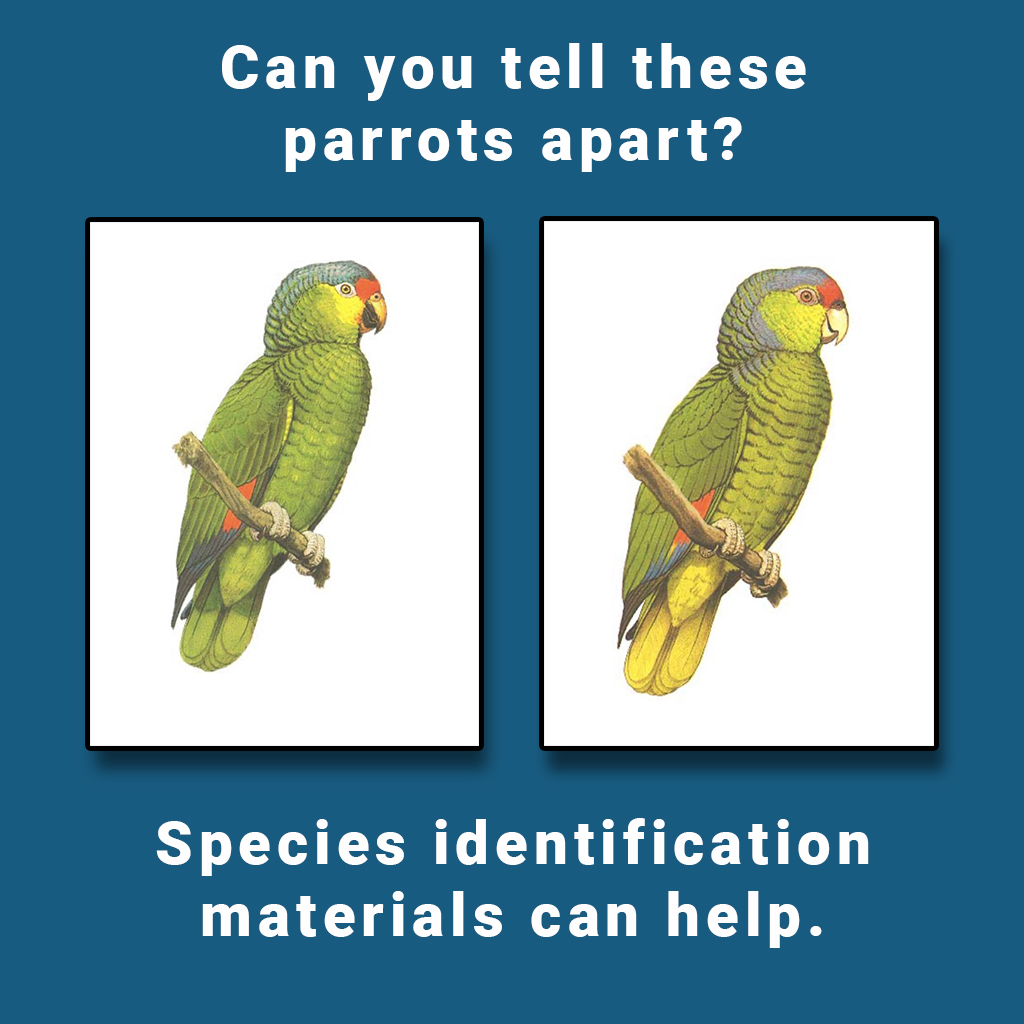 Users can now access materials for specific species or search and create custom downloads of materials for specific taxon groups, locations, or Appendix listings. The CITES Identification Manual is also now available to download in full in English, Spanish, and French. UNEP-WCMC have also developed a user guide to help Checklist users navigate the various ways of accessing the newly available materials.
Kelly Malsch, Head of Species Programme, UNEP-WCMC, said: "These new features will make it easier for CITES Parties to access over 4,000 species identification resources all in one place, where they are searchable and available for download. This will help CITES Parties to implement the Convention and contribute to effectively regulating global wildlife trade. Easy access to trusted information is crucial to ensuring international wildlife trade is legal and sustainable."
CITES' Chief of Knowledge Management and Outreach Services Haruko Okusu said: "We are grateful to UNEP-WCMC for their hard work in making these essential identification materials more easily accessible to CITES Parties and their officials. The effective implementation of the Convention depends to a large extent on the ability of customs and other enforcement agencies to do their difficult work as efficiently as possible. These materials will help streamline the complex task of properly identifying CITES species, thus closing even more avenues for illegal trade. We remain committed to providing our Parties and their agents on the ground with the right tools and training to aid them in their implementation efforts."
The inclusion of these new materials on the Checklist of CITES species and the Species+ websites was made possible thanks to the financial support from the European Union.