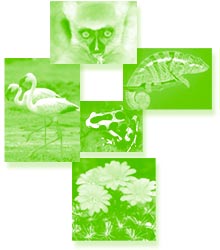 All the species shown here are
included in the CITES Appendices. This means that they
are protected through regulation of international trade in live specimens,
parts and derivatives. We hope that this photo gallery will help you to
recognize these species and so have a better understanding of the animals
and plants covered by our Convention.

Over 34,000 species are subject to CITES protection, so it would be
difficult for us to show photos of them all. However, all the main groups of
species are represented here, in particular the ones most commonly traded.

The dates of CITES-listing shown in the gallery reflect only
the current status of the species concerned. For more information about
the listing history and information on species not found in the gallery,
please check the CITES species database.
We invite you to send your photos to us for use in this gallery.
For more details about how to contribute, click here.
If you want to use these photos, please check our copyright and credits policy.