(photo by IISD/ENB | Kiara Worth)

The Sponsored Delegates Project aims to ensure representation at meetings of the Conference of the Parties (CoP) of least developed countries, developing countries and countries with economies in transition that do not have sufficient funds to support the participation of two delegates. Full participation in CoPs is essential to ensure that the recommendations and decisions that are voted reflect the agreements reached by the majority of CITES Parties. This is very important given that, in the past, the results of several crucial votes taken at the meetings were decided by very close margins.
Provisions of the Convention
Resolutions / Decisions
Funding Status for CoP18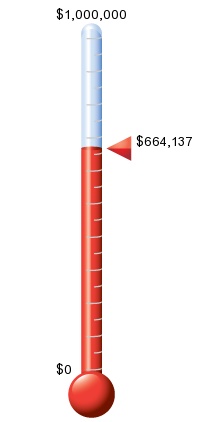 Call for support - CoP18 
The Secretariat invites all States and organizations that might be able to provide financial support to inform us as soon as possible. The fund-raising target for this project is USD 1 million to enable the Secretariat to provide the same level of support to Parties as at previous meetings.
If you are interested in making a financial contribution to this project, please contact the CITES Secretariat ([email protected]).
Contributions received for the CoP18 Sponsored Delegates Project (as at 9 August 2019)
| Donors | Amount Pledged | Amount Deposited |
| --- | --- | --- |
| European Union  | US$ 208,132 | US$ 208,132 |
| United States of America - National Oceanic and Atmospheric Administration (NOAA) | US$ 91,394 | US$ 91,394 |
| Aage V. Jensen Charity Foundation | US$ 9,600 | US$9,600 |
| Germany | EUR 70,000 | US$79,387 |
| Norway | NOK 400,000 | US$45,810 |
| Netherlands | EUR 25,000 | US$28,188 |
| CITES registration fees | US$ 100,000 | US$ 100,000 |
| Hong Kong  | HKD 100,000 | US$ 12,710 |
| Switzerland | CHF 30,000 | US$ 29,383 |
| Finland | EUR 15,000 | US$ 16,634 |
| Sweden | SKR 400,000 | US$ 42,899 |
| Switzerland (additional) | CHF 70,000 |   |
Selection criteria
The selection is based on the four categories of the UNDP Human Development Index, (with priority order starting at the bottom of the lowest development list). However, for CoP16, the Secretariat recommended the use of the same indicator as the one that would be selected in relation to document SC62 Doc. 11 (on Provision of support for committee members) in order to harmonize the approaches to these two support mechanisms.
Priority will be given to those Parties that attended with fewer than 6 delegates at the previous meeting of the CoP. 
Information on other sources of funding for CoP18
Resolution Conf. 17.3 on Sponsored Delegates Project URGES governments, international organisations, non-governmental organisations and private bodies which, instead of using the possibility to provide funds to the Sponsored Delegates Project, decide to fund the participation in CoP meetings of representatives from other Parties (for example by covering travel or accommodation costs), to inform the Secretariat about such funding.
Any information received will appear here. 
If any entities wish to provide such information, please contact [email protected].