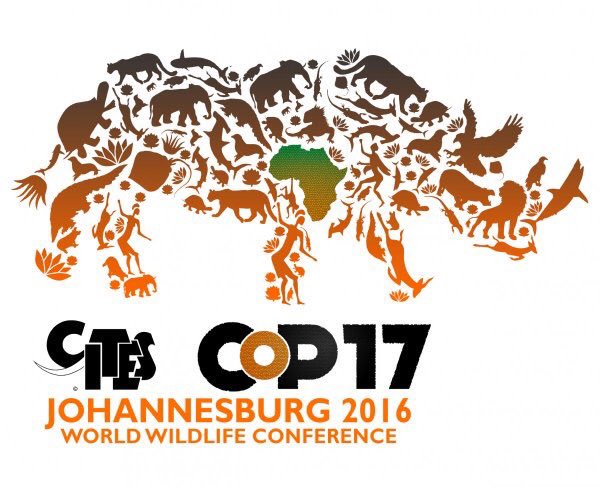 11 July 2016, Geneva – Those who intend to participate in the upcoming 17th meeting of the Conference of the Parties to CITES (CoP17) as observers, such as non-Parties States (countries), United Nations organizations and its specialized agencies, intergovernmental organizations, non-governmental organizations and private sector, are reminded that there are now only 30 days left for them to register. The registration deadline is Wednesday 10 August 2016.
While there is no mandated deadline for Parties (181 countries + the European Union) and media representatives, they are nevertheless strongly encouraged to also register before 10 August 2016.
"CITES CoP17, or the World Wildlife Conference, is going to be the largest and one of the most critical meetings in the 43 year history of the Convention. We encourage all observers to be alert to the strict deadline of 10 August for registering for the CoP and look forward to welcoming everyone to Johannesburg in September," said Mr John E. Scanlon, the CITES Secretary-General.
CoP17 looks set to be the busiest ever meeting of the Conference of the Parties, with a record number of agenda items, side events and delegates expected to attend.
At CoP17, Parties will take decisions on what additional measures are needed to end illicit wildlife trafficking. They will also consider a number of proposals to bring additional species under CITES trade controls, as well as to tackle issues concerning livelihoods, the review of significant trade, traceability, and the effectiveness of CITES implementation, amongst other things.
CoP17 will also address some difficult and contentious issues to do with divergent approaches amongst CITES Parties on matters affecting trade in elephants and their ivory, as well as rhino horn.
Please note that immediate action is advised if you require space for a side event or exhibition. Already over 100 applications for side events have been received and available exhibition space is running out.
See also: