Over 200 representatives from 93 Parties to CITES attended a series of online informal meetings to prepare for the proceedings of the upcoming 73rd session of the CITES Standing Committee.
Seven regional briefing meetings took place on the week of 16-23 April 2021, with Parties from Oceania, Europe, Asia, Central and South America and the Caribbean, and Africa.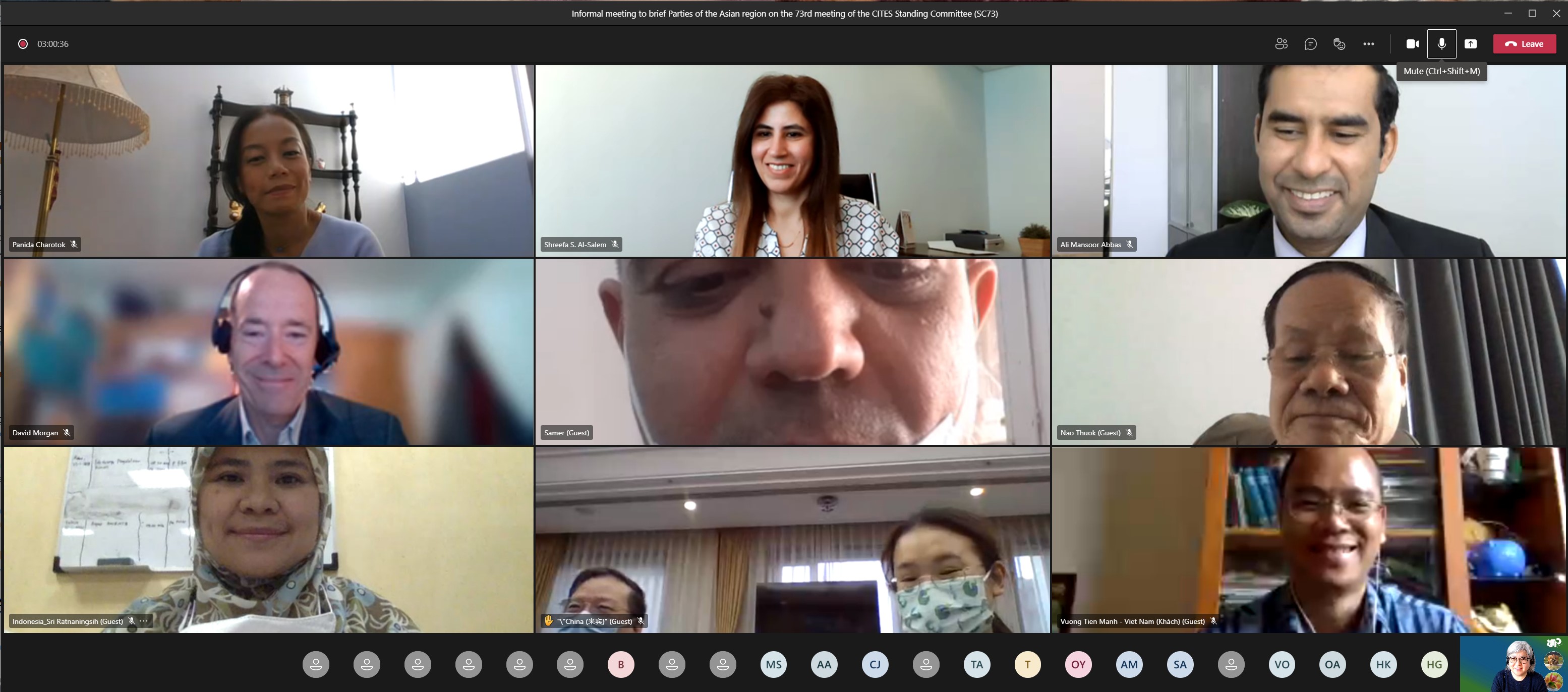 The meetings were delivered in the Convention's three working languages – English, French and Spanish - for the relevant regions. The delegates went over the logistical issues related to the upcoming session, clarifying any questions on practical issues, and also ran through the list of agenda items.
CITES Secretary-General Ivonne Higuero said: "The high attendance of these preparatory meetings shows the commitment of Parties to the CITES processes despite the logistical challenges posed by this new online format. This is encouraging for all upcoming major CITES meetings, which are also due to take place online this year."
These preparatory meetings come just over a week before the 73rd session of the CITES Standing Committee, which will take place on May 5-7, and over a month before the meetings of the CITES Animals and Plants Committees, which are scheduled to take place in June.
All three of these Committees will be holding their first-ever online sessions this year after their originally scheduled in-person meetings had to be postponed last year because of the COVID-19 pandemic.