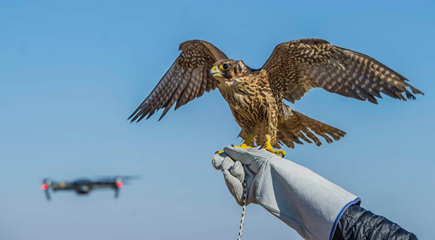 Photo credit: Mr. Husain Al Qallaf
On 21 July 2020, the CITES Secretariat and UNEP organized an online meeting on CITES national legislation for selected CITES Parties in West Asia.
The meeting brought together representatives of the CITES Management Authorities of the Kingdom of Bahrain, the Republic of Iraq, the Hashemite Kingdom of Jordan, the State of Kuwait, the Sultanate of Oman and the Syrian Arab Republic, to discuss the challenges faced by Parties in adopting adequate national legislation and in implementing the Convention.
During the meeting, participants gave an update on the legislative process in each country and shared their experience in developing national legislation and in implementing the Convention at a national level. They also highlighted some of the main challenges they are facing in this process.
The Environment Public Authority (EPA) of Kuwait discussed its Government's efforts to combat illegal trade and the overall process that led to its country's national legislation being listed as Category 1, meaning it is deemed to meet the requirements for implementation of the Convention.
Discussions focused on the CITES minimum requirements to national legislation, challenges and opportunities related to e-permitting, non-detriment findings and species identification, and the needs for technical assistance and capacity-building in these areas.
Participants also stressed the importance of communication and information-sharing and expressed support to the idea of more regular information exchanges for the Parties in the West Asian sub-region.
Following this first meeting, the CITES Secretariat and UNEP plan to organize several online sessions, starting with a virtual workshop on e-permitting involving relevant partners such as UNCTAD.
The CITES Secretariat and UNEP thank the participants for their engagement and contribution to this meeting. For more information, please see the workshop report here.