Workshop on the development & implementation of demand reduction strategies to combat illegal trade in CITES-listed species: opening remarks of Secretary-General Ivonne Higuero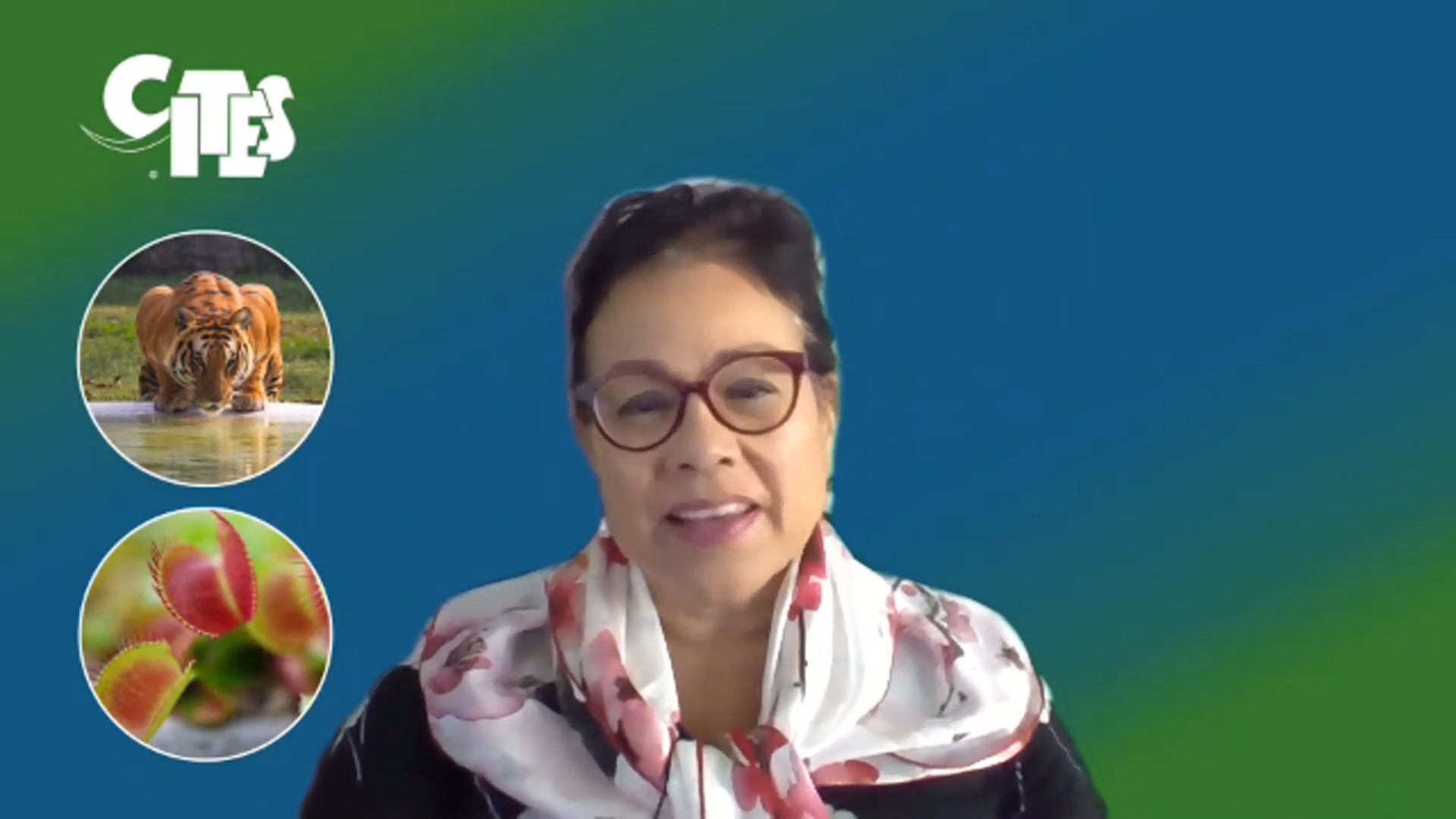 Distinguished delegates and participants,
Dear colleagues,
It is my pleasure to welcome you to this workshop to review the draft CITES Guidance on Demand Reduction Strategies to Combat Illegal Trade in CITES-listed Species, organized by the CITES Secretariat in close collaboration with TRAFFIC.
I appreciate the effort of those of you who are waking up early or staying up late to join us despite the time difference.
I am very glad to see that this workshop has attracted more participants than previous CITES workshops on demand reduction, with representatives of CITES Parties from every continent, and participants from civil society and research institutes.
As you all know, CITES is the principal international legal framework governing trade in select species of wild animals and plants, which are or may be affected by that trade. Over time, the Convention has also evolved and adapted in order to address the critical challenges posed by illicit trafficking in wildlife and other forms of wildlife crime.
Well-regulated, legal and sustainable trade in wildlife contributes to tangible benefits for local people and livelihoods of groups who closely rely on nature and rely on wildlife products. It also provides sustainable, resilient opportunities for local and national economies. Illegal trade, on the other hand, depletes our most valuable ecosystems, endangering species, undermining livelihoods.
Tackling trafficking is a complex challenge because it is profitable, with high demand driving high prices, a low risk of punishment, and a wide range of motivations behind the demand for illegally obtained wildlife products. These products can be sought after for medicinal or fashion purposes, as pets, status symbols or for investment.
Responding to illicit trafficking in wildlife and associated crime requires deploying all possible efforts to enforce the law and ensure that relevant agencies are able to detect and punish criminals involved in wildlife trafficking. It also involves promoting demand reduction in consuming countries and providing incentives to rural communities to conserve wildlife in biodiversity-rich countries. Demand reduction efforts should be well-targeted to achieve behavioural change.
At CITES CoP17 in 2016, the Conference of the Parties adopted a resolution on demand reduction. This Resolution called for government-led, well targeted, species-specific, and country-specific strategies to tackle demand for illegally sourced wildlife.
Three years later, at CoP18, the CoP instructed the Secretariat to develop a Guidance for demand reduction strategies. This workshop provides a great opportunity for Parties and all stakeholders to provide feedback on the draft Guidance.
The Guidance suggests a step-based approach for the development and implementation of well-targeted demand reduction strategies, with a focus on behaviour change methodology.
The work on demand reduction includes market research to establish evidence-based, standard methodologies to understand the drivers and dynamics of demand. This will also aid the development of specific messaging for target audiences to effectively bring about behavioural change among target audiences.
The major markets for wildlife products are in Asia, Europe and North America. Some of the countries concerned have scaled up their efforts in recent years to reduce demand for illegal wildlife products with innovative and well-targeted campaigns, often in close cooperation with non-governmental organizations.
I also hope you will find the training exercise on Day 2 useful, as it will also focus on the very practical 5-step approach.
Ladies and gentlemen, I thank you again for your participation and I wish you all a very productive and successful series of discussions.
Thank you.
--
Watch Secretary-General Ivonne Higuero's remarks by clicking on this link.