"The Future International Arrangement on the Forests We Want"
CITES Statement
John E. Scanlon, Secretary General, CITES
Delivered by Milena Sosa Schmidt, Scientific Support Officer (Flora), CITES Secretariat
UNFF11 - High-level segment
New York, United States of America
13 - 14 May 2015
Hon. Chair, Nelson Messone
UNFF Director, Manoel Sobral Filho
Distinguished delegates
Friends and colleagues
This is the first time that CITES has an opportunity to join a session of the United Nations Forum on Forests (UNFF) and it is with great pleasure that we do so at this strategic 11th Session.
-----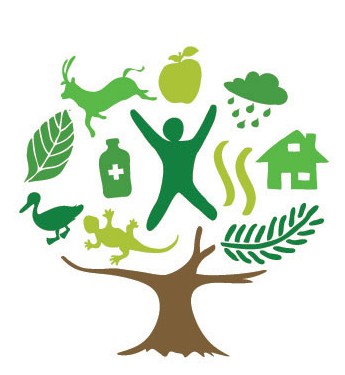 Distinguished delegates, CITES is a legally-binding regulatory instrument that can assist countries with their efforts to achieve sustainability in the use of their forests. The outcome document from Rio+20 recognized the important role of CITES as an international agreement that stands at the intersection between trade, the environment and development and that promotes the conservation and sustainable use of biodiversity.
We have come a long way since the adoption of CITES in Washington, D.C. in 1973 in addressing tree species, when just 18 species were listed under the Convention. Today, international trade in about 600 tree species comes under CITES controls, with more than 400 of these species being internationally traded for their valuable timber or for their non-timber forest products. A further 28,000 plant species and 6,000 animal species fall under CITES trade controls.
-----
Assisting countries implement CITES at the national level has been a priority for CITES Parties. For the last ten years, the ITTO and the CITES Secretariats have partnered to strengthen the capacity of interested countries to implement CITES requirements for trading in CITES-listed tree species as an integral part of sustainable forest management in tropical forests.
The ITTO-CITES programme has delivered tangible benefits on the ground for people who live in forest regions, for individual species and, for entire ecosystems. To date this programme has supported close to 80 activities in 15 countries across Latin America, Africa and Asia. This has included assisting countries achieve sustainability with the harvest and export of mahogany from Peru, the African Cherry from Cameroon, and ramin and agarwood from Indonesia and Malaysia.
This joint ITTO-CITES programme has shown how effective CITES-listings can be in the pursuit of sustainability and how pragmatic cooperation is possible between Governments, international agreements and industry. It is a great example of how CITES has achieved a close level of cooperation with the private sector, especially in Africa with the export of the bark of the African Cherry, to ensure sustainable use of this species for the benefit of both people and wildlife.
-----
The trafficking of wildlife is not about local subsistence poaching. Today this illicit trade in plants and animals is occurring at an industrial scale through coordinated and well-organized transnational criminal networks which are depriving States of revenue and local communities of legitimate, sustainable development opportunities. It requires a more coordinated and scaled-up international response, and countries need assistance. CITES regulation is assisting countries to better ensure legal trade and it is also offering its support in combatting the highly destructive illegal trade through a collaborative consortium called ICWCC that brings together the CITES Secretariat, INTERPOL, the UN Office of Drugs and Crime, the World Bank and the World Customs Organization.
-----
All these activities are interconnected and are critical to achieving sustainable, legal and traceable trade in CITES-listed species. Over the past years, the international community has decided to make the best use of CITES as a pragmatic and effective international agreement to help countries along the path to sustainable management of theirforests, with the number of CITES-listed tree species continuing to increase rapidly. 
This year the UN General Assembly will consider the Sustainable Development Goals (SDGs). The effective implementation of CITES will make an important contribution towards meeting many of these goals. CITES will, in particular, contribute towards ensuring the sustainable use of forests and sustainable forest management, as outlined in proposed Goal 15 and targets 15.1 and 15.2. CITES will also play a significant role in achieving target 15.7 to end the poaching and trafficking of protected wildlife.
-----
Distinguished delegates , it will take a sustained, collective and multifaceted effort at all levels  to ensure a sustainable future for our forests, where people and wildlife can coexist in harmony and CITES will continue to play its part in this collective endeavor.
As the UN Deputy Secretary General emphasized in his statement to this Forum, it is time to get serious about forests. 
Thank you.