Remarks at the event to celebrate the second anniversary
of the Coalition to End Wildlife Trafficking Online
Ivonne Higuero, CITES Secretary-General
2 March 2020, New York, USA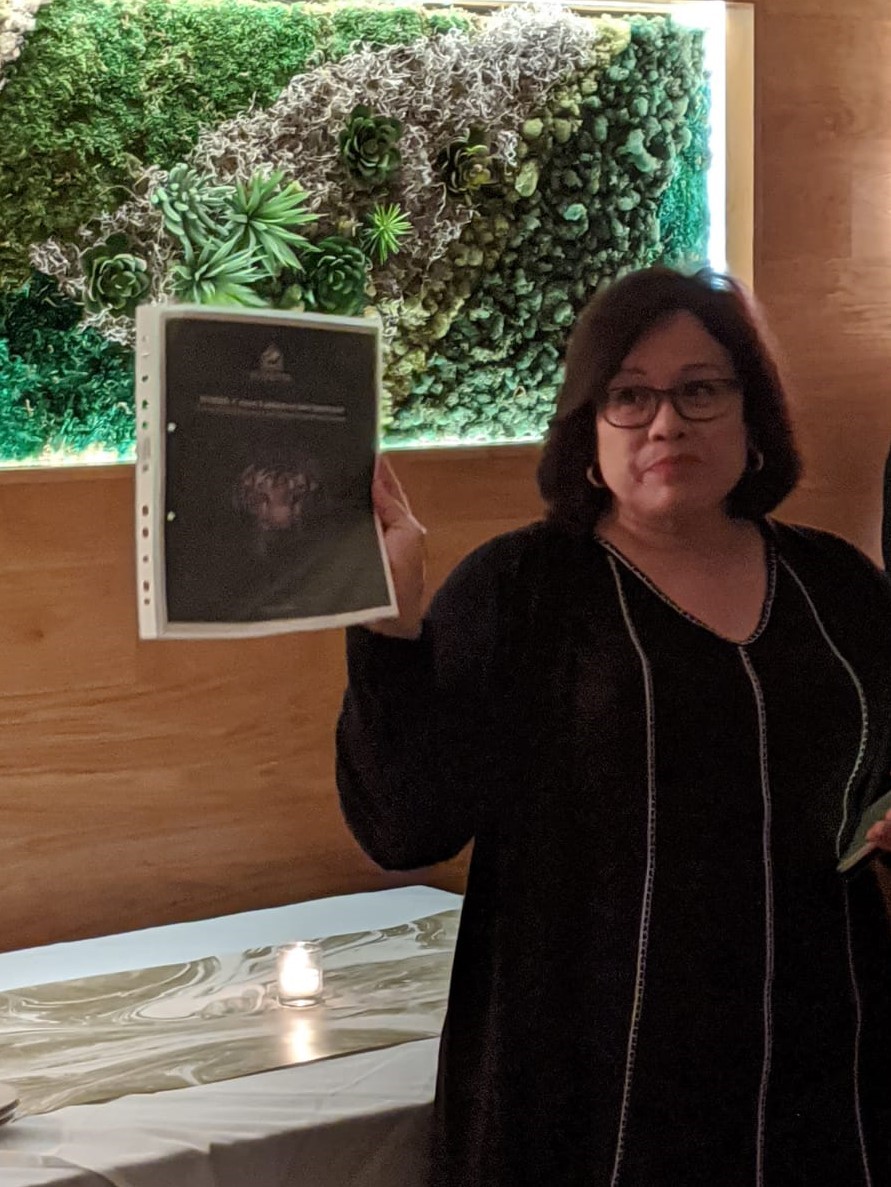 I am grateful for the invitation to join you this evening as we celebrate the two-year anniversary of the Coalition to End Wildlife Trafficking Online. I see this anniversary as an important part of the celebrations of World Wildlife Day 2020 this week with the theme "Sustaining all Life on Earth".
I would like to thank the organizations present here this evening who have been instrumental in the creation of this coalition. When I was visiting China late last year, I met with several of the groups who initiated this partnership and am very happy to see how it has expanded to become a global coalition to end wildlife crime linked to the internet.
We have often struggled to engage industry and the private sector to address threats to wildlife and biodiversity, so I am overwhelmingly encouraged by the very bold steps that have been taken by over 20 of the world's biggest technology industry names.
Your aim to reduce illegal online trade in wildlife by 80% by 2020 is commendable as it is only through ambitious targets such as this one that we will be able to curb wildlife crime linked to the Internet.
As you all know, CITES is the global treaty that sets the rules in international trade in threatened and endangered animal and plant species. In the last few decades, two very different global trends have emerged in which we all have a key interest. 
Firstly, we have moved into a digital era, which has brought tremendous opportunities and global connectivity, expanding communication, economies and improving technology no matter where you are in the world.  Secondly, we are facing a crisis of biodiversity loss, from well-known charismatic species to countless other lesser known species of plants, fish, birds and reptiles.
The commitments on the part of the industry in joining the coalition, and thus the global commitment to address wildlife crime linked to the Internet, by addressing policy and enforcement concerns, improving detection methods, and moving forward consumer awareness campaigns, is a significant advance to stop wildlife crime globally. 
I understand that the coalition announced today to the media that so far over 3 million listings for endangered and threatened species and associated products have been removed or blocked from their online platforms to date. This is a tremendous achievement!
During my visit to the headquarters of two of the internet giants in China, Tencent and Sina, I learned that Tencent alone has so far detected over 1 million activities involving illegal wildlife trade on its platforms. They said that over 6,000 accounts have been closed and 128 criminals arrested with a value of seized products of USD 2.8 million. Both companies as you know are members of the Global Coalition to End Wildlife Trafficking Online. And I could see firsthand that the people working with the conservation organizations and the internet companies on this matter are very committed.
I am pleased that the Convention has taken note of the evolving nature of wildlife crime into the digital era and has been working on this matter for the past few years. During the 18th meeting of the Conference of the Parties to CITES they discussed and agreed on strengthening the provisions of the Convention to combat wildlife crime linked to Internet. The CoP adopted many Decisions to continue to request Parties, ICCWC and other partners to focus on combating wildlife crime linked to the Internet in this intersessional period. CITES Parties, organizations and individuals present here were actively involved in supporting these decisions, and I would like to thank you for your continued engagement and support to CITES.
The Secretariat has been working in collaboration with INTERPOL to ensure there is someone that countries can turn to if they need support to combat wildlife crime linked to the Internet.
Thanks to the European Union, we were able to secure funds through the ICCWC Strategic Programme to support this important work.
In addition, CoP18 adopted a Decision encouraging Parties to make use of the capacity established by INTERPOL at its Global Complex for Innovation in Singapore in support of Parties' efforts to combat wildlife crime linked to the Internet. I actively encourage you to make use of this resource.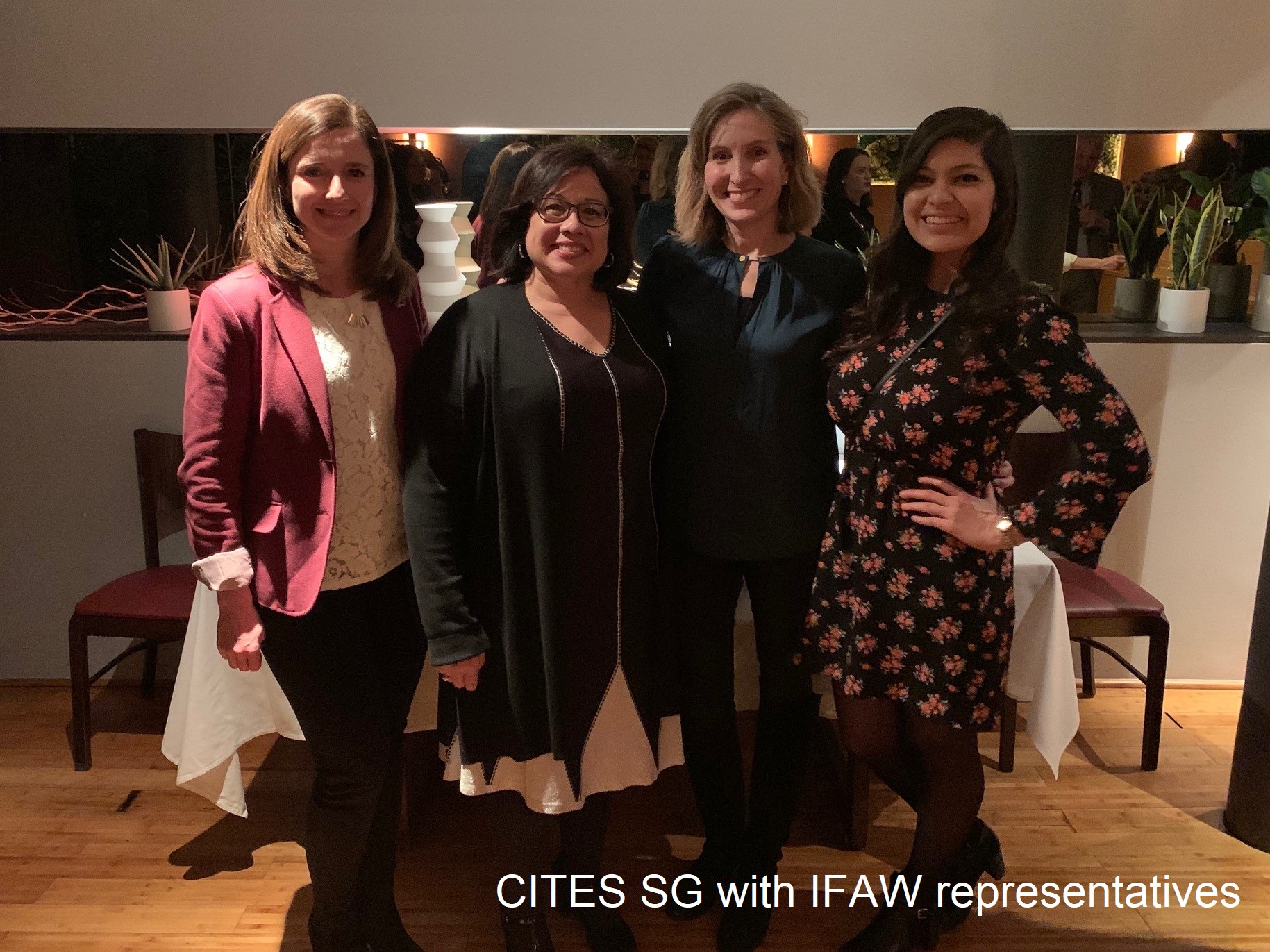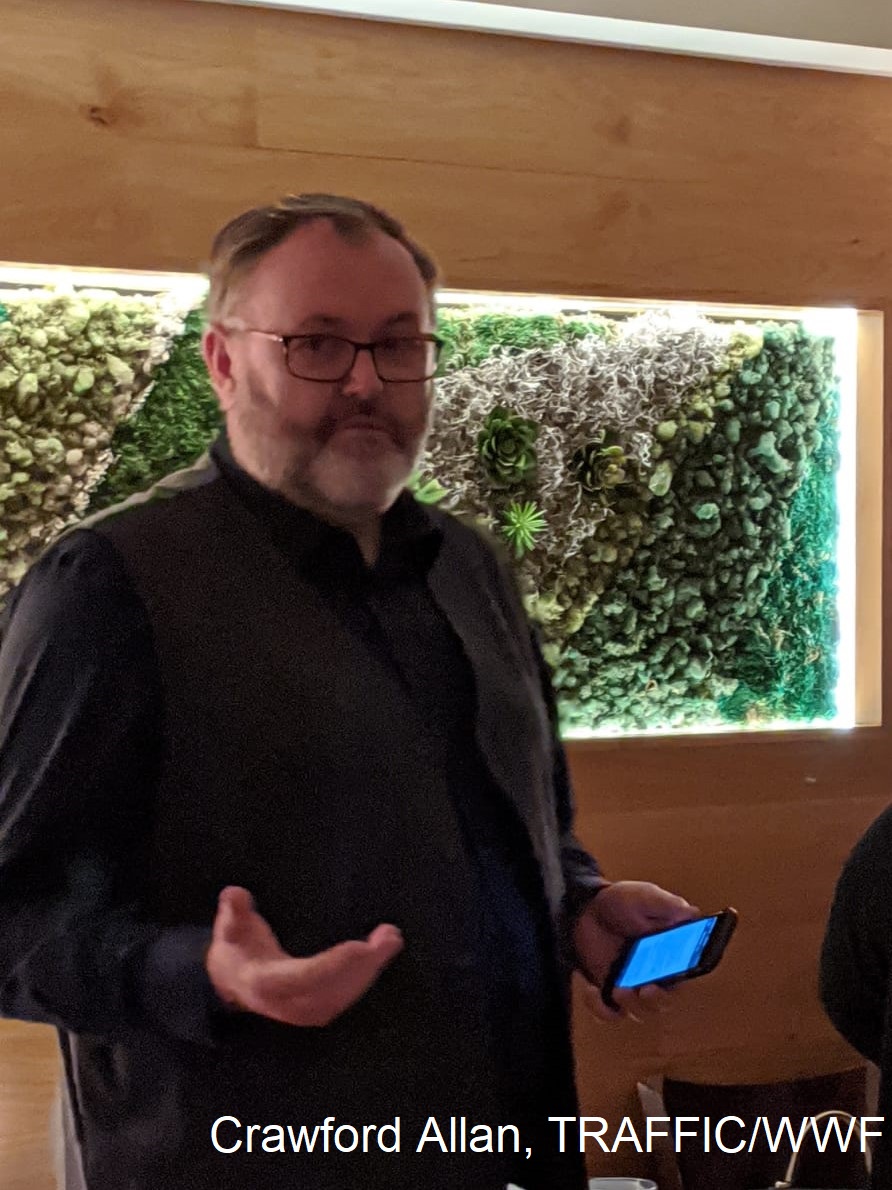 We have also been working on developing practical guidelines to assist law enforcement to combat wildlife crime linked to the Internet. I am pleased to inform you that these guidelines were finalized just a few days ago by INTERPOL in cooperation with the CITES Secretariat and relevant experts. It is a guide for law enforcement officers only and will soon be available via secure channels through INTERPOL, the CITES Secretariat and the World Customs Organization. I believe that the 'Wildlife Crime Linked to the Internet: Practical Guidelines for Law Enforcement Practitioners' will be of great value to Member States in scaling up their efforts to address wildlife crime linked to the Internet. Parties should be encouraged to make full use of these guidelines in their investigation of cases of wildlife crime linked to the Internet.
Finally, I would like to speak about this year's World Wildlife Day – "Sustaining all life on Earth". The focus of this year is the recognition of the importance of sustainable use of wildlife and biodiversity to people, planet and prosperity. While wildlife trafficking has gained global momentum, the purpose of CITES is to ensure that international trade in animals and plants is not detrimental to their survival in the wild.  97% of the species included in the CITES Appendices can be traded legally for commercial purposes provided the legal framework is enforced. Leading internet companies and conservation organizations can help us ensure that this trade is legal, sustainable and traceable and contributes to national economies and livelihoods for a healthy planet and improved human well-being.
Thank you!