Second Joint session of the 31st meeting of the Animals Committee and 25th meeting of the Plants Committee: Closing remarks of Secretary General, Ivonne Higuero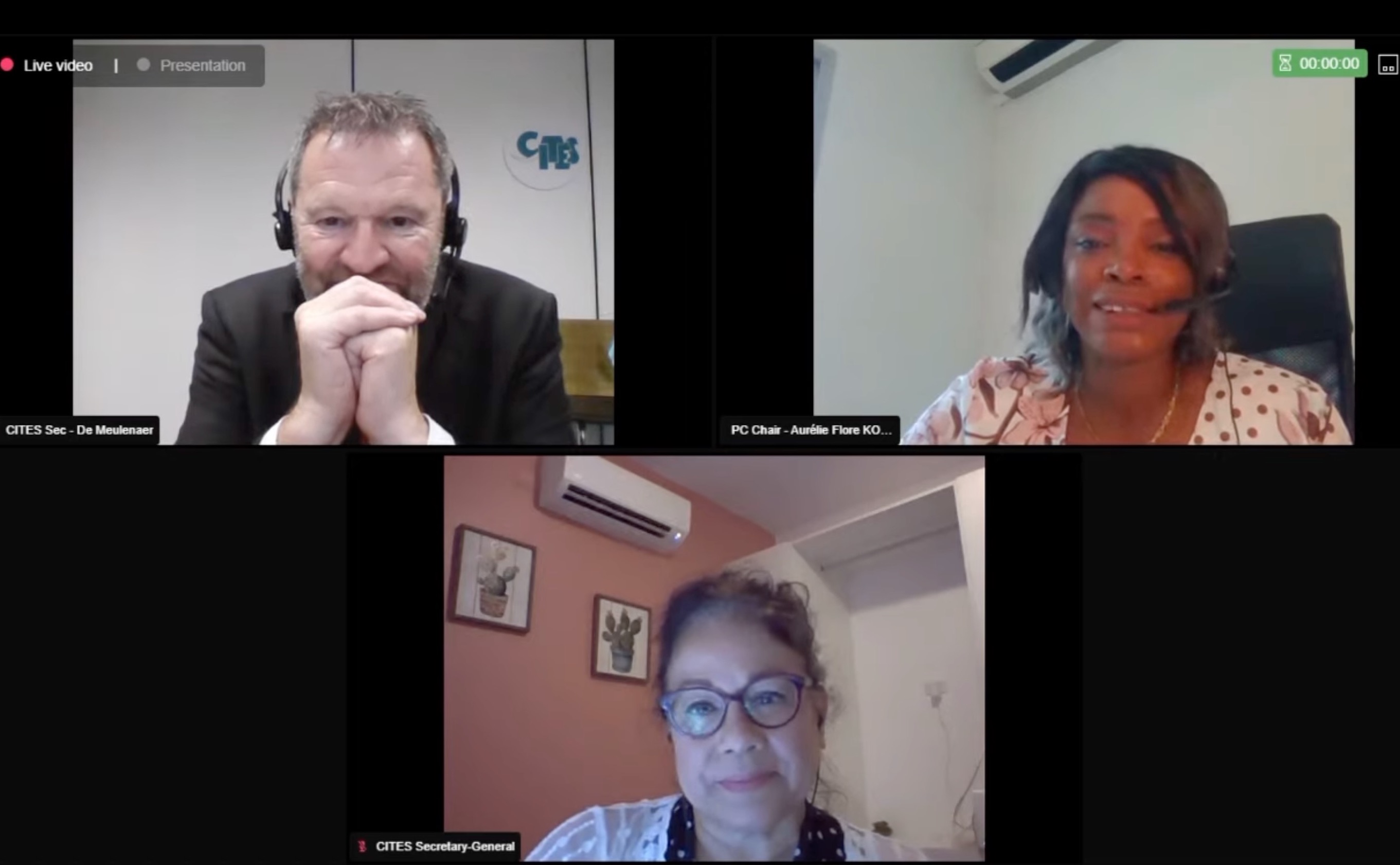 Madame Chair of the Plants Committee,
Mister Chair of the Animals Committee
Members of the Animals and Plants Committees,
Distinguished delegates and participants,
Dear colleagues,
It was a real pleasure to witness this first joint online session of the Animals and Plants Committees, and I warmly congratulate you all for having so successfully completed its business.
To our dear Chairs, Mathias Lörtscher and Flore Koumba, I extend my thanks for the excellent job they did in leading us through the two joint sessions of AC31 and PC25 early in June and again today. I know this was not an easy task.
The three working groups that you established allowed for substantial and fruitful discussions, and good outcomes that can be taken forward to CoP19.
I would also like to extend my appreciation to all the members of the Animals and Plants Committees, delegates and participants for their valuable contributions, and for showing adaptability and indulgence where needed, mindful of the challenges inherent to online meetings and online working group discussions.
We have by far exceeded participation records in CITES AC/PC meetings, with a large number of participants, including many that have never participated before in the AC/PC meetings and the joint meetings.
After today's session, colleagues and friends, AC and PC have jointly provided recommendations relating to the CITES Strategic Vision, Appendix I listed species, Appendix III-listings, and synergies with IPBES, among others.
Likewise, the Committees significantly helped to advance work on non-detriment findings guidance - and here I take the opportunity to thank Germany for their generosity in helping us get this work started -, the identification materials and capacity building, all of which I trust will assist our Parties in enhancing their implementation of the Convention.
The CITES community is known for its enthusiasm, knowledge and passion for conservation, and this was again confirmed in these joint AC/PC sessions. Congratulations again to all, and many thanks to all and especially to my colleagues in the Secretariat who have continued to work tirelessley to ensure that these meetings can go smoothly.
--
Watch the Secretary-General's remarks and the full second joint session of the Animals and Plants Committee meetings on this link.