25th meeting of the CITES Plants Committee: Closing remarks of Secretary-General, Ivonne Higuero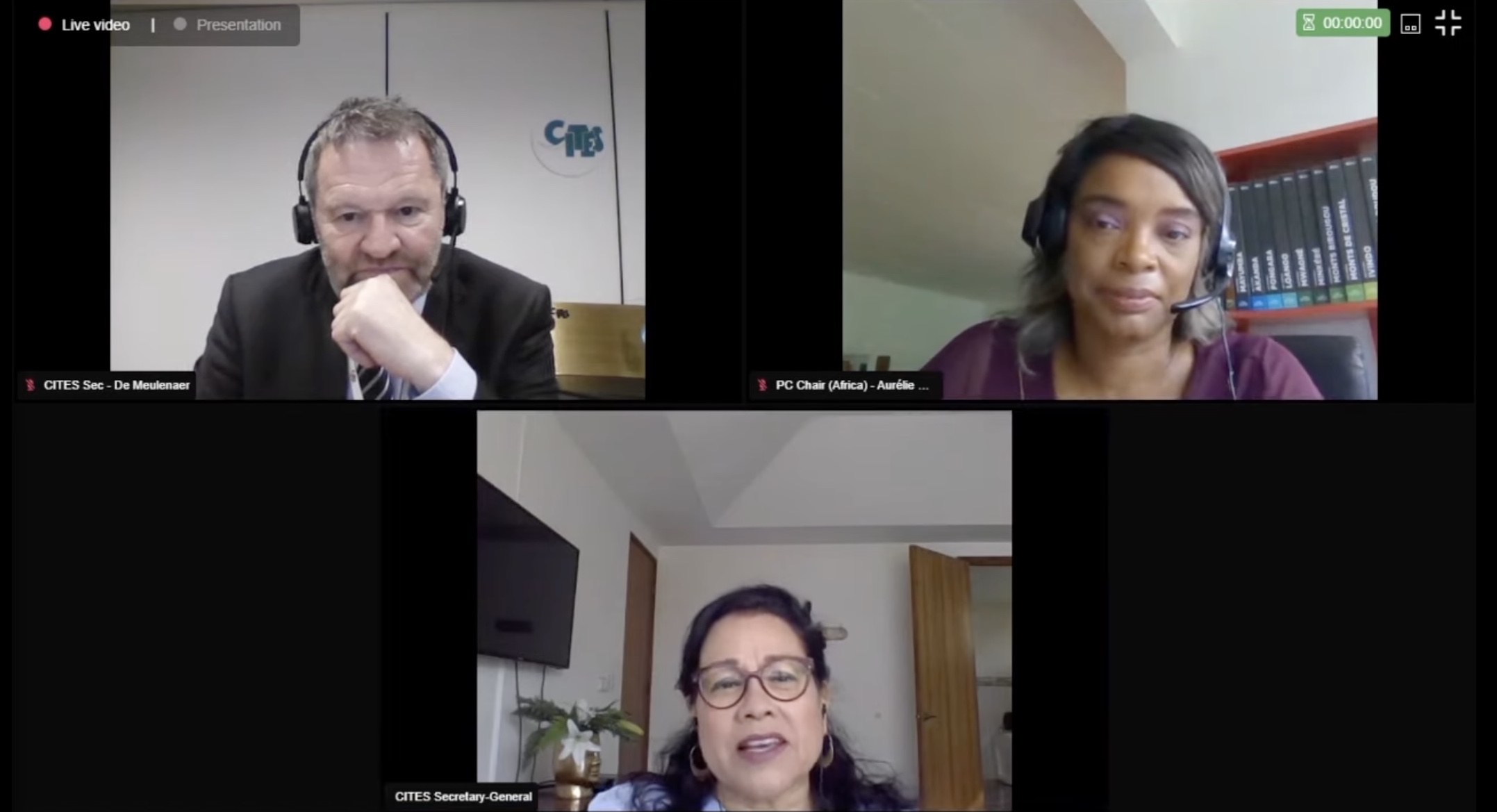 Madame Chair of the Plants Committee,
Members of the Plants Committee,
Distinguished delegates and participants,
Congratulations on the successful first online meeting of the Plants Committee! The circumstances in which we have had to organize this meeting are truly historical. The successful achievement of the shared goals for this meeting during these difficult times is the strongest indicator of your dedication to the Convention and commitment to ensure that international trade of wild plants does not threaten their survival.
We started PC25 on the 2nd of June with an ambitious agenda and we have accomplished it under the excellent leadership of Flore Koumba Pambo, who has really had a baptism of fire chairing her first Plants Committee meeting.
Thank you, Flore, for your excellent chairing, it has been a pleasure to work with you over the last two years since CoP18 and in the run up to PC25. Your chairing has made you a pioneer in CITES in more than one way, for which you should feel proud: our first francophone PC Chair, representing the African Region in leading our first online meetings.
To the Committee members, Parties, and non-Party observers who attended the meetings: over the last plenary sessions you have discussed and provided scientific and technical recommendations to strengthen the sustainability pillar of the Convention from a species-specific perspective. You also established ten in-session working groups that met online on artificial propagation, frankincense, standard nomenclature, the rosewood checklist, annotations for orchids, a resolution on CITES and forests, agarwood, review of significant trade of African rosewood, medicinal and aromatic plants, and wild collected seeds and spores.  Special thanks to the colleagues for their leadership on guiding these groups: Damian Wrigley, Ursula Moser, Ronell Klopper, Flore Koumba Pambo, Yan Zeng, Rosemarie Gnam and Ali Mahamane.
Your commitment, in spite of the time-zone differences, enthusiasm and love for our shared resources has paid off. The agreements reached confirm that CITES' scientific foundations relating to the long-term conservation of valued species of flora are in the best of hands.
It is important to highlight that you had to volunteer more time in meetings than the usual one week. And this doesn't take into account the many meetings, briefings and writing of documents that took place in preparation for this meeting. I always underline the fact that you give your time voluntarily in addition to your "day jobs", and we are very grateful for this.
We close the 25st meeting of the Plants Committee and the first virtual Plants Committee with pride, knowing that despite the unusual circumstances and uncertainty that we faced, the Committee has risen to the occasion by providing sound and robust scientific advice to take forward to SC74 and CoP19.
We also close with sadness as this is the last Plants Committee meeting that our dear colleague Tom De Meulenaer will be servicing as part of the CITES Secretariat. Tom is retiring at the end of this year after 10 years with the Secretariat and many of these leading on its scientific programme. He leaves us, and the Convention, with an admirable legacy. I would like to congratulate Tom especially for the way he has adapted to the pandemic circumstances to ensure that your work could continue. In particular, he has demonstrated creativity and innovation to be able to carry out this meeting successfully with the support of his small team. This is in addition to implementing the large programme of work assigned to the Science Unit and working closely with our partners on many projects.  Tom, warmest thanks for your service and dedication, you will be missed by all of us, and most especially by the members of your team!
Finally, I cannot thank enough my dedicated and hard-working Secretariat team who have been stretched, sometimes beyond their limits and under difficult personal circumstances. Thanks to the interpreters and to Kudo for their great support these past weeks. Dear colleagues, I hope to see all of you in person at the next meeting of the Plants Committee. Thank you, Madame Chair.
--
Watch the Secretary-General's remarks and the full final session of the 31st meeting of the Animals Committee on this link.